Careful planning can take the stress out of your bathroom remodel. For this reason, take a moment to assess your current needs, aligning your project in such a way that these same needs are met in the best way possible. But how exactly do you get started?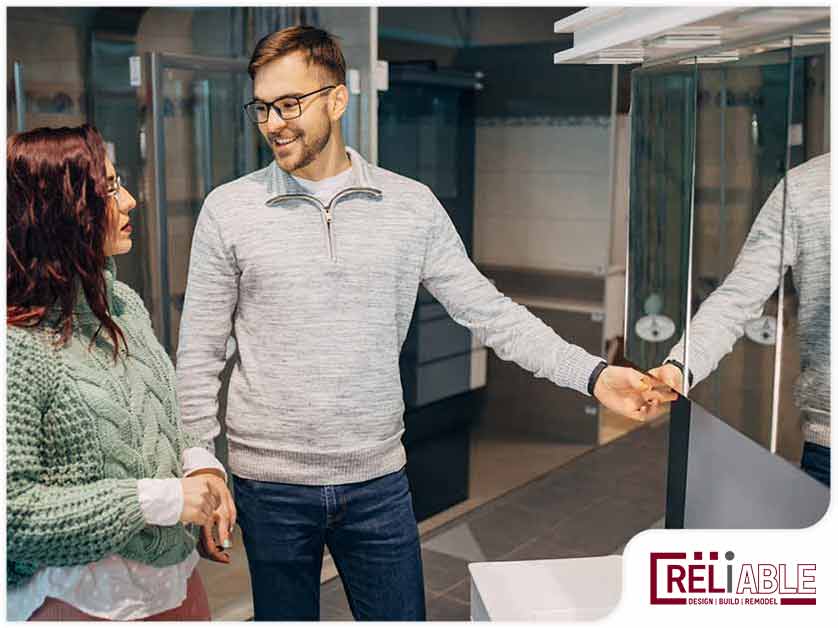 1. Do you live with someone who is aging or has a physical limitation? If the answer is yes, then it's crucial that you include safety and accessibility features into your bath renovation. Make the space easier to navigate by widening the doorway and having the layout redesigned. Adding grab bars, non-slip flooring and shower seating can also help. If you have the budget, you can also go for a barrier-free shower or a walk-in tub.
2. What don't you like about your current bathroom? If the room layout is awkward, you can make it the primary focus of your remodel. The skilled designers at Reliable Design-Build-Remodel can help you create a design plan that allows for smoother movement in your bath space. Perhaps, the style of your bathroom is outdated? Then, you only need to discuss your design needs with our team so we can elevate the look of your space with a style that's both beautiful and timeless. Maybe, your bathroom is just hard to clean because of all the tilework? Let us help you explore your options for alternate surface materials, with the goal of making your bathroom grout-free and low-maintenance.
3. Have you decided on the overall vibe of the space? Some homeowners want their bathroom to evoke a sense of fun and whimsy while others go for a relaxing, spa-like feel. Once you've determined what kind of mood you want your bathroom to inspire, choosing finishes, light fixtures and color palettes become easier.
Request a Bathroom Estimate Now

Reliable Design-Build-Remodel is a full service general construction firm operating in the Birmingham metro and Jefferson and Shelby County areas and surrounding communities, including Birmingham, Helena, Chelsea, Mountain Brook, Hoover, Homewood, Montevallo, Alabaster, Vestavia Hills, and Pelham with over 30 years of servicing our valued clients. Offering full service suite of general remodeling, design and build services including our small handyman division. Our specialties include bathroom remodeling, kitchen remodeling, exterior renovations, painting, and more!
Visit us at reliablerem.com, and like and follow us on Facebook and Instagram!