Is bathroom remodeling worth the investment? Yes! The bathroom is one of the most used rooms in your home, so it should be as functional and comfortable as possible. Reliable Design-Build-Remodel, as expert in bathroom remodeling in Birmingham, AL, wants to share exactly why a bathroom remodel is a quality of life upgrade: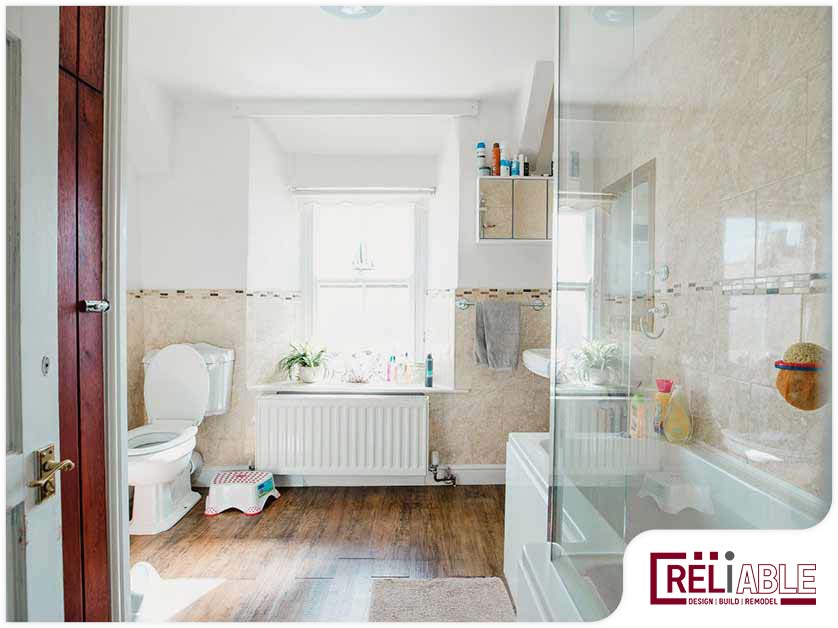 A bathroom remodel improves the look and feel of your space and can also upgrade your quality of life. In this guide, we explore the benefits of remodeling your bathroom and specific areas to consider when you design and build your renovated bathroom.
The Benefits of Remodeling Your Bathroom
There are several common reasons to remodel your bathroom:
Improve functionality of the space: If your bathroom is outdated or not as functional as you'd like, a remodel can make it more user-friendly and efficient.
Increase storage: If your current bathroom lacks adequate storage, upgrading to a new design with more cabinets and shelves can keep things organized and tidy.
Enhance aesthetics: A bathroom remodel allows you to add or update fixtures, flooring, lighting and other elements to create a stylish and functional space.
Boost property value: In addition to enhancing your enjoyment of your home, a successful bathroom remodel can boost its resale value should you decide to sell in the future.
How Remodeling Your Bathroom Can Upgrade Your Quality of Life
The National Kitchen & Bath Association found that homeowners who invest in renovating their bathrooms end up feeling happier with their homes afterward. Not only does this renovation give us immediate gratification while we use our new oasis, but according to Zillow, the average national return on investment (ROI) of midrange bathroom renovations is 70.1% while for upscale bathroom remodeling, the average national ROI is 56.2%.
This means if you spend $10,000 on a mid-range bath upgrade, you could see about $7,010 back if you decide to sell shortly after completing the project.
But why stop there? Why not add on a kitchen remodeling project as well? Many people find that once they start down the path towards one home improvement project, they are inspired by other areas in their home that can be updated — and the kitchen is a key area in your house that can fetch a high ROI should you decide to sell your home after renovating it.
How to Find the Right Bath Remodeling Contractor
When it comes to finding a bathroom remodeling contractor in Birmingham, AL, there are a few things you'll want to keep in mind:
First, ask for referrals from friends or family who have recently completed a similar project. This will help you get an idea of who is qualified and trustworthy.
Next, interview multiple contractors in the area before making your final decision. Ask about their experience with similar projects, their timeline for the work, if they will be using subcontractors in certain phases of the project and their overall vision of the design and build for your space.
Third, be clear about your budget from the get-go to avoid any miscommunication issues down the road.

Reliable Design-Build-Remodel is a full service general construction firm operating in the Birmingham metro and Jefferson and Shelby County areas and surrounding communities, including Birmingham, Helena, Chelsea, Mountain Brook, Hoover, Homewood, Montevallo, Alabaster, Vestavia Hills, and Pelham with over 30 years of servicing our valued clients. Offering full service suite of general remodeling, design and build services including our small handyman division. Our specialties include bathroom remodeling, kitchen remodeling, exterior renovations, painting, and more!
Visit us at reliablerem.com, and like and follow us on Facebook and Instagram!