Your primary bathroom is one of the most important rooms in your home. Not only is it where you start and end your day, but it's also a reflection of your personal style. Whether you're looking for a small change or a complete renovation, there are plenty of ways to upgrade your bathroom. With so many options available, it's easy to find a design that fits both your style and budget.  Reliable, as expert Master Bathroom Remodel Contractors, want to share some of them: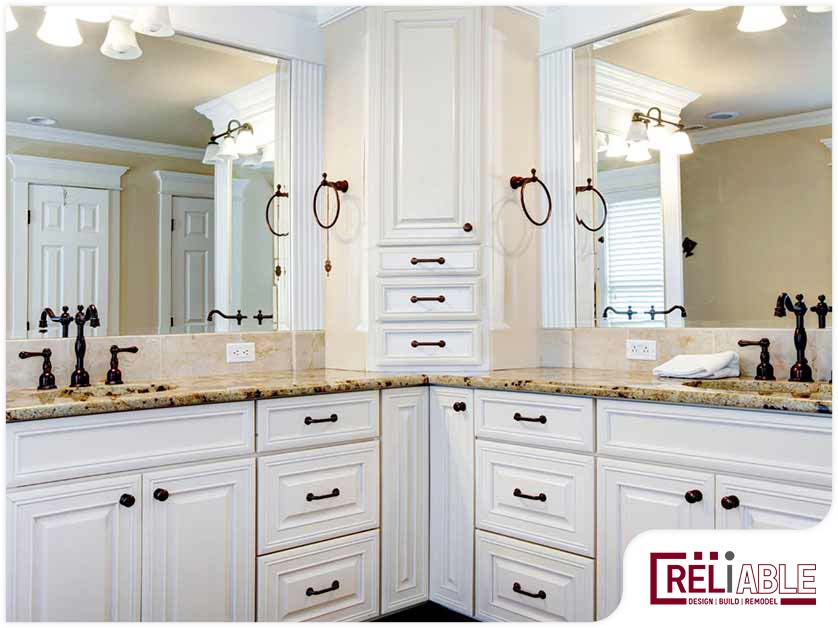 You can also change your bathroom from ordinary to extraordinary without breaking the bank. Something as simple as adding new towels or rugs can make a big difference in the look and feel of the room. These five upgrades will not only improve the appearance of your bathroom but can also increase your home's value if you ever decide to sell down the road.
Master Bathroom Remodel Contractors: Top 5 Upgrades for Primary Bathrooms
1. Add a Double Sink
Adding a double sink to your primary bathroom can make it easier for you to get ready in the morning. It also provides more storage space for all of your bathroom essentials. Double sinks are also great for families with young children as they can be used simultaneously without causing any arguments.
2. Replace the Fixtures
If your fixtures are looking worn or outdated, give your bathroom a new look by replacing them. Your bathroom remodeling project may involve installing new light fixtures, faucets, toilet, showerhead and towel racks.
3. Include Additional Storage Space in the Bathroom
By adding more storage space, you'll be able to keep your bathroom organized and clutter-free. This can be accomplished by adding shelves, installing a medicine cabinet, or even just reorganizing the way you store your bathroom essentials.
4. Re-Paint Your Bathroom
This is a quick and easy way to brighten up the space and make it feel more inviting. If you're looking for a more dramatic change, you can even paint the ceiling.
5. Install New Flooring
If your bathroom floor is looking dated or worn, upgrade it by installing new flooring. This can be done relatively cheaply and will give your bathroom an instant facelift. There are a variety of options to choose from, including tile, laminate and vinyl.
Why Upgrade Your Bathroom?
There are many reasons to upgrade your bathroom. Maybe you're tired of the same old design or you want to add more storage. Or maybe you just want to create a more relaxing and luxurious space. Whatever your reason, remodeling your bathroom can be a great way to improve your home.

Reliable Design-Build-Remodel is a full service general construction firm operating in the Birmingham metro and Jefferson and Shelby County areas and surrounding communities, including Birmingham, Helena, Chelsea, Mountain Brook, Hoover, Homewood, Montevallo, Alabaster, Vestavia Hills, and Pelham with over 30 years of servicing our valued clients. Offering full service suite of general remodeling, design and build services including our small handyman division. Our specialties include bathroom remodeling, kitchen remodeling, exterior renovations, painting, and more!
Visit us at reliablerem.com, and like and follow us on Facebook and Instagram!