Your deck allows you to enjoy outdoor living to the fullest. But since the structure is most likely raised a few inches above the ground, you may be wondering what to do about that expanse of negative space underneath it. Most homeowners deal with this by adding skirting to their deck, but is this actually a good idea?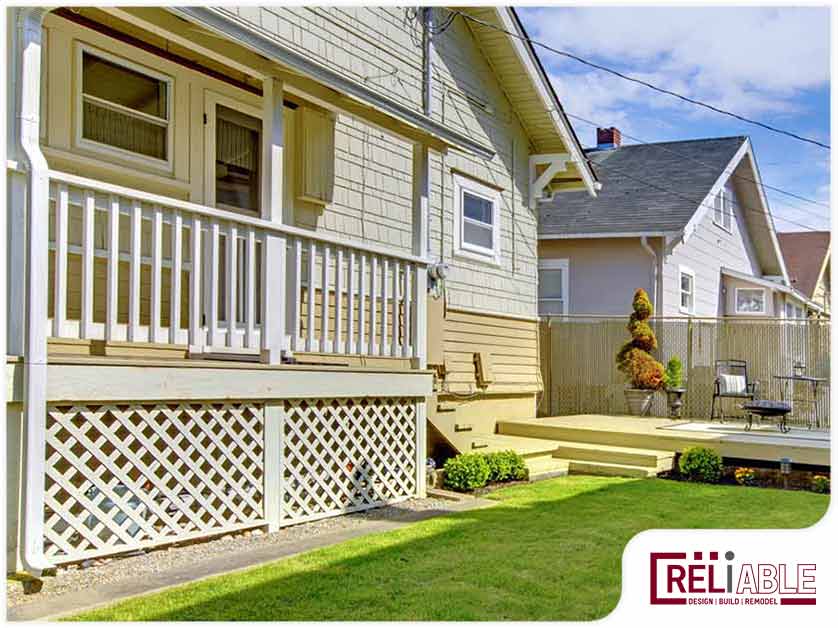 You Should Skirt Your Deck, and Here's Why
Skirting refers to the material – usually designed into a custom screen – that encloses the underside of the deck. It offers a number of advantages that make it an invaluable addition to the structure. Skirting, in fact, can:
Enhance the look of your deck. The bottom of the deck doesn't look particularly beautiful, no matter how neat or clean you keep it. By enclosing it with skirting, you're actually improving its overall appearance. With skirting being available in a wide selection of colors, materials and styles, customizing it to your preference is simple and worry-free.
Help keep your children safe. Kids love the space underneath the deck because it serves as a nice, cozy spot for uninterrupted play. Unfortunately, it can also be a safety hazard, so you might want to add skirting to the deck to ensure the area remains off-limits.
Turn critters away. Skirting not only discourages children from playing under your deck, but also prevents rodents and other critters from making this particular area their breeding ground.
Create a handy storage area. If you have nowhere else to put outdoor objects and other items, you should try storing them under the deck. You can then add skirting to serve as the "walls" of that storage area and keep those miscellaneous items out of sight.
Schedule Your Consultation

Reliable Design-Build-Remodel is a full service general construction firm operating in the Birmingham metro and Jefferson and Shelby County areas and surrounding communities, including Birmingham, Helena, Chelsea, Mountain Brook, Hoover, Homewood, Montevallo, Alabaster, Vestavia Hills, and Pelham with over 30 years of servicing our valued clients. Offering full service suite of general remodeling, design and build services including our small handyman division. Our specialties include bathroom remodeling, kitchen remodeling, exterior renovations, painting, and more!
Visit us at reliablerem.com, and like and follow us on Facebook and Instagram!