Giving any part of your home a new paint job is a great way to make it look better without having to resort to extensive modifications. If you want the project to go as smoothly as possible, our home remodeling service and expert painting contractors in the Mountain Brook, AL area are here to share a few tips on how to prepare your home for the big project.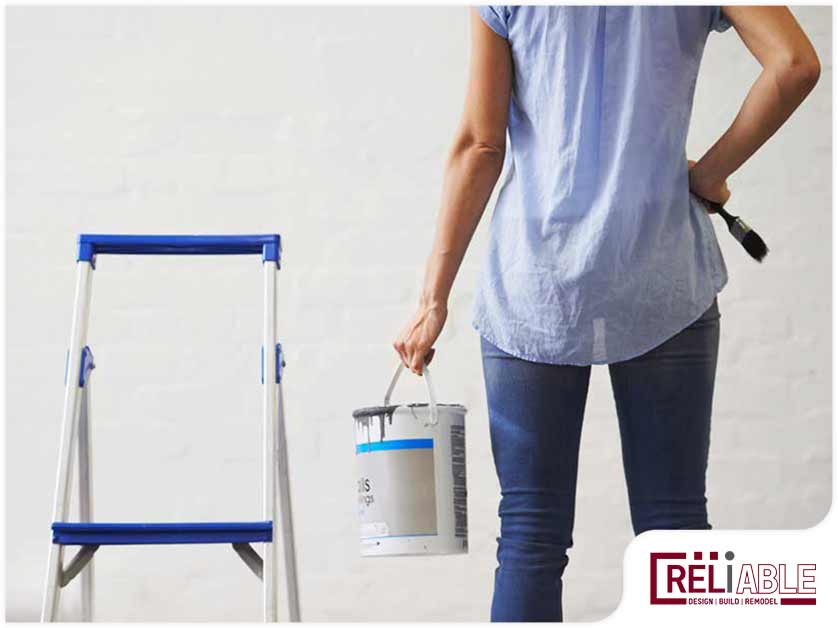 Clear the Walls for the Painting Contractors in Mountain Brook, AL
You don't want the crew to start the project taking off every picture frame or decoration hanging on your wall. Spend a day or two clearing your walls of anything that isn't bolted down. Sure, it's extra work on your part, but it's much safer than hurriedly getting rid of them the day that painting is supposed to start.
Move the Furniture
Just like with wall hanging items, make sure you move furniture away from the wall. Ideally, you'd want everything outside of a room before painting starts. If that's not an option, moving them several feet away from the closest wall will give the painting crew enough room to move around.
Tarp It Up for Painting Contractors in Mountain Brook, AL
The painting crew will do their best to minimize paint splatters in the area but it's better to be extra safe than sorry. Use tarps to cover the floor next to the wall to make cleanup easier when the work is finished. You should also do this if you're having exterior walls painted to protect your lawn and concrete pathways.
Relocate
Home addition experts strongly advice homeowners to find a temporary place to stay while painting is in progress. This is because fresh paint can emit noxious fumes that could cause respiratory, skin or eye irritations. Vacating the area during the project also helps speed up things because the crew can move unhindered by unnecessary foot traffic.

Reliable Design-Build-Remodel is a full service general construction firm and remodeling contractor operating in the Birmingham metro and Jefferson and Shelby County areas and surrounding communities, including Birmingham, Helena, Chelsea, Mountain Brook, Hoover, Homewood, Montevallo, Alabaster, Vestavia Hills, and Pelham with over 30 years of servicing our valued clients. Offering full service suite of general remodeling, design and build services. Our specialties include bathroom remodeling, kitchen remodeling, exterior renovations, interior renovations, painting, and more!
Visit us at reliablerem.com, and like and follow us on Facebook and Instagram!