Attic conversions are one of the best ways to get more livable space without the high cost. Unlike most basements, attics are dry and quiet, making them ideal for a home office, art studio or an extra bedroom. Just like any other renovation project, however, an attic conversion should comply with the building codes in your area.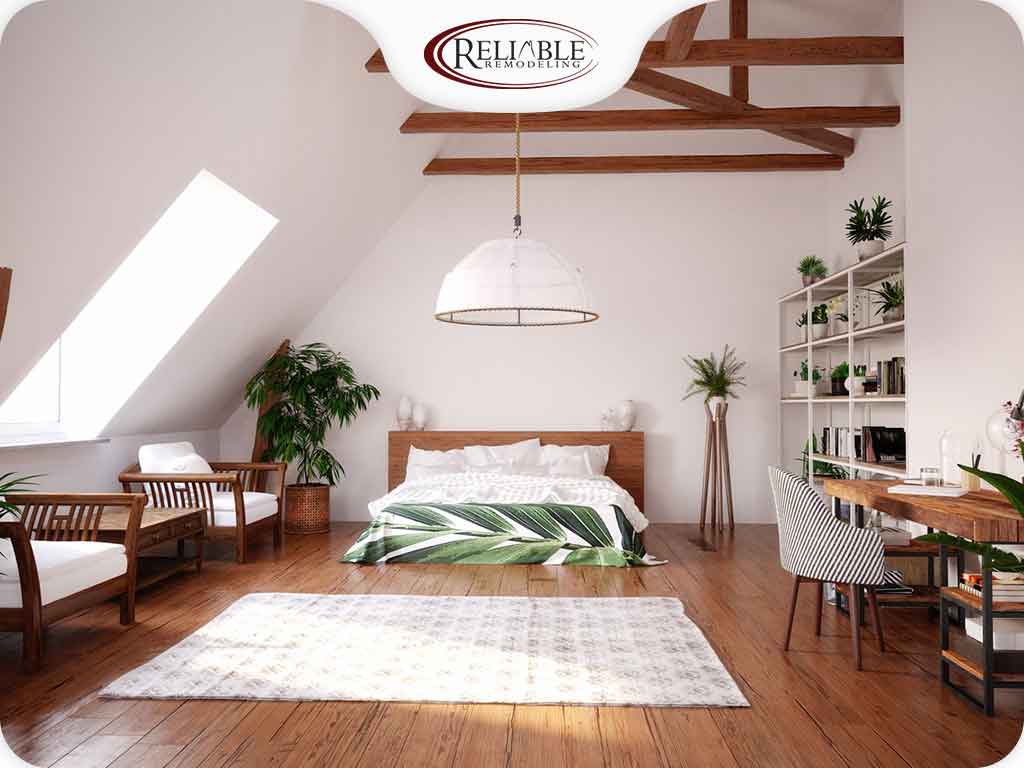 As your home addition expert, Reliable Remodeling can help you with this. While we'll examine the attic to make sure it complies with the codes, you can start evaluating the space by following the rule of 7's. Here's what you need to know about it:
Floor Space Minimum
The attic space must meet the same requirements as the rooms in the rest of the house. It should be big enough to accommodate your needs. The rule of 7's implies that you must allow at least 70 sq. ft. minimum of floor space.
Ceiling Height
While most attics have low ceilings, it's important that you can stand up comfortably. At least half of your usable floor space should have a ceiling height of 7ft or more. In other words, if your attic has 140 sq. ft. with at least 5 ft. high, then for a minimum of 70 sq. ft., the ceiling needs to be at least 7ft.
When unsure how the rule will apply to your attic, your trusted remodeling service provider can help. They will assess the space and address height shortcomings by recommending some modifications like dormers.
Floor Space Dimensions
To prevent your attic from having oddly-configured and potentially risky spaces, it needs at least 7 ft. in any direction. This translates into a minimum of 7' x 10'.  This means that if your attic has a total floor space of 70 sq. ft., it still won't satisfy the space regulations it doesn't meet the required dimensions.
You can count on Reliable Remodeling for all your home renovation needs. We specialize in painting, flooring, additions and more. Give us a call today at (205) 710-8250 or fill out our contact form to request a quote. We serve Vestavia and Hoover, AL, as well as the surrounding areas.