Summer is finally here and it's time for a little backyard entertaining with family and loved ones. With only a little effort, your patio can become your favorite spot in the entire home. Your trusted remodeling service company has patio ideas to help. From pools to outdoor kitchens, Reliable Remodeling can inspire your design.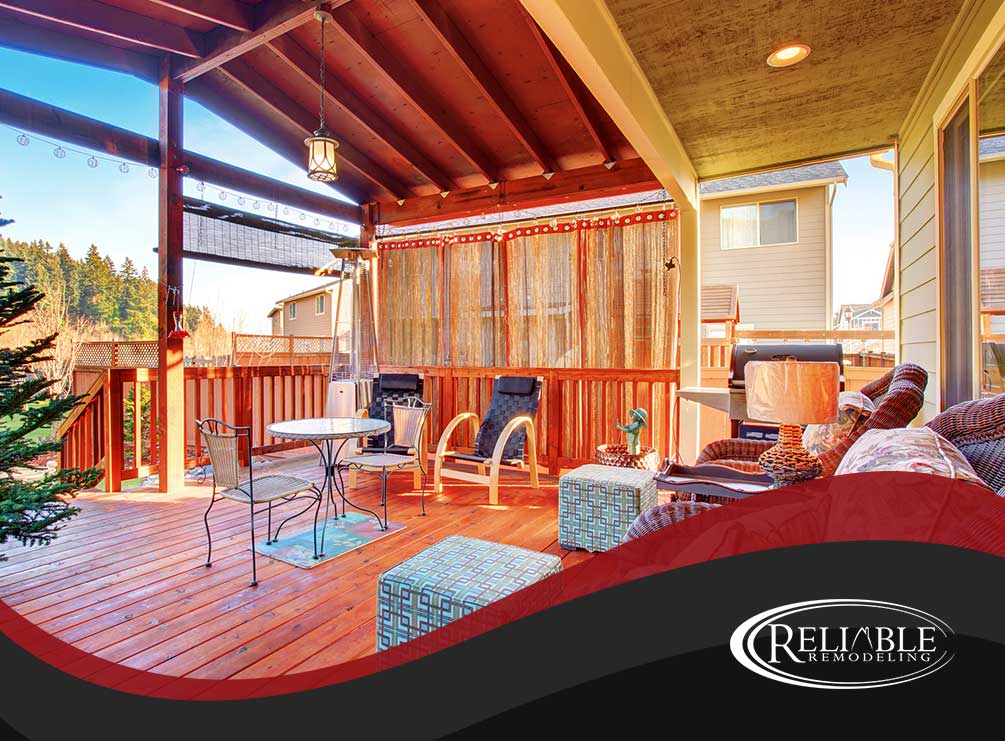 Incorporate Your Pool into the Patio Design
Blend the pool into its surroundings so that it creates a seamless transition. Natural stone along the waterline creates the illusion of a pool hewn out of a rock formation. A light gray hue to the pool surface accentuates the organic look. You can further discuss such ideas with your contractor.
Make Room for Dining
Don't forget a dining table for hosting dinner parties. When using a rectangular table include bolder chairs at either end to make it more dramatic. Unify your dining area with your sitting area by using harmonious colors. Ask Reliable Remodeling, your home addition consultant, about possible designs.
Watch the Big Game Outdoors
An outdoor TV will instantly upgrade your backyard entertainment game. They're designed to withstand the elements and still deliver good image quality. You can enjoy your favorite shows in the sunlight without affecting picture quality. These TVs will also withstand extreme cold and hot temperatures, rain and snow.
Enjoy Some Shade With a Pergola
A pergola will create a middle ground between indoor and outdoor living. Match the color of your pergola with that of your patio furniture. It will provide your backyard with a good focal point against the dark green backdrop of trees. Consult your painting contractor for matching colors.
Outdoor Kitchen
Things heat up when you bring the entire cooking experience outdoors. It is a great way to take advantage of the sunshine, fresh air and your homegrown vegetables and herbs. It serves a practical purpose as odors from your culinary masterpieces won't end up lingering.
When the time is right for outdoor events, Reliable Remodeling can help you freshen up your patio. We serve residents of Hoover, Vestavia and the surrounding communities in Alabama. Call us today at (205) 710-8250 for a free estimate!