A half bath or powder room is a type of bathroom that only has two main components – a sink and a toilet. It might seem like a waste if you already have a functional and beautiful bathroom space, but you might find that it offers unique benefits. Reliable shares this info about Half Bath Remodel projects: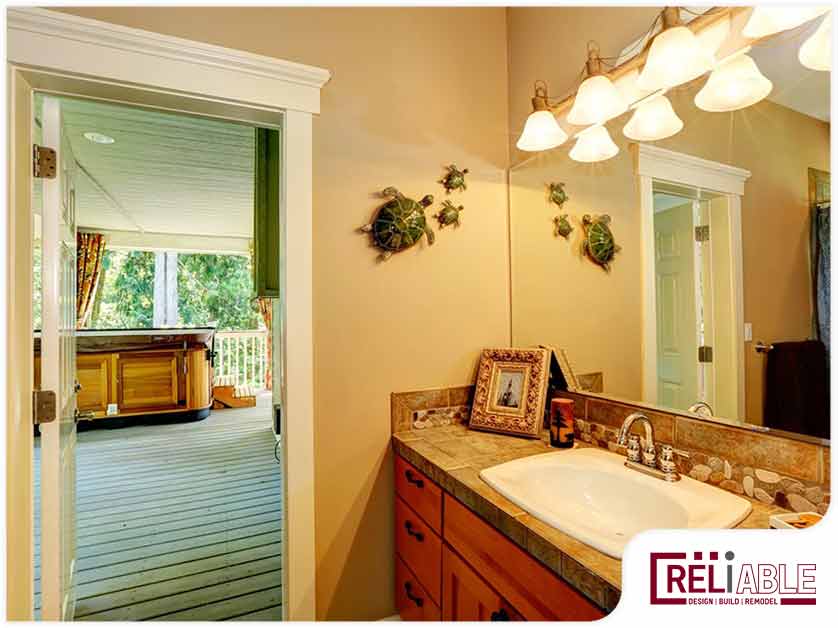 Increased Privacy in a Half Bath Remodel
If you're someone who often hosts parties and gatherings for friends and family, a half bath is something that you need. It gives your guests a space to use while keeping your own bathroom private. With this, you can have peace of mind knowing that they won't be rummaging through your personal items inside your main bathroom.
Better Convenience
The downside of having only a single bathroom is that it can be a source of a mad scramble on who gets to use it first, especially in the mornings. With a half bath, you lessen such instances. An additional toilet and sink means anyone in your household won't have to hold anything in just to wait for another family member to finish their usual bathroom routine.
Enhanced Accessibility in a Half Bath Remodel
A half bath on the main floor allows the elderly members of the family to access it without having to get up and down a flight of stairs to use the toilet in the main bathroom. Be sure the powder room has the necessary accessibility features like grab bars.
Ease of Maintenance
Half baths don't take as much time to clean and maintain as main bathrooms. After all, they only have a sink, toilet and some cabinets for storage. Adding this to your home gives you the opportunity to invest in tough and low-maintenance materials to include within the space.

Reliable Design-Build-Remodel is a full service general construction firm operating in the Birmingham metro and Jefferson and Shelby County areas and surrounding communities, including Birmingham, Helena, Chelsea, Mountain Brook, Hoover, Homewood, Montevallo, Alabaster, Vestavia Hills, and Pelham with over 30 years of servicing our valued clients. Offering full service suite of general remodeling, design and build services including our small handyman division. Our specialties include bathroom remodeling, kitchen remodeling, exterior renovations, painting, and more!
Visit us at reliablerem.com, and like and follow us on Facebook and Instagram!