A beautifully designed outdoor living space can set your house apart from the rest and is also incredibly appealing for homebuyers who are in the market for a new home. Whether it's your own home or an investment property, making the most of an outdoor space can add value and create an appealing area for people to come together to relax and entertain.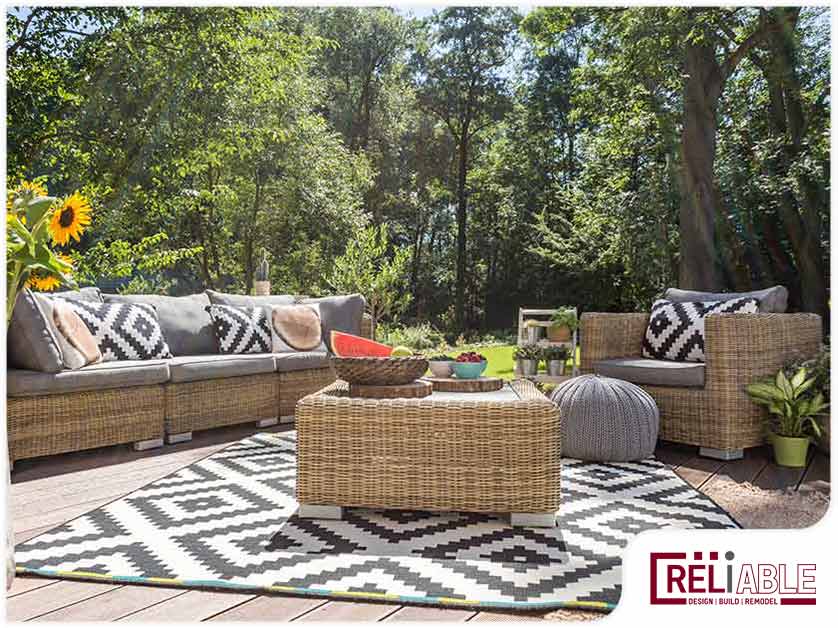 4 Outdoor Spaces Worth Adding:
Patio or Entertaining Area
Year-round warm weather makes patios and decks an especially valuable investment. While this can be quite an expensive outdoor project, the investment is usually worth it as you are effectively adding extra living space to your home.
Landscape
The landscape of your home carries all the way around back to your patio and reflects upon the overall upkeep and condition of your house. Adding some cool patio lighting will create brilliant visuals while lowering the risk of tripping when you're walking around at night.
Outdoor Kitchen
An outdoor kitchen patio creates an alluring ambiance that enhances your exterior living area experience. Investing in an outdoor kitchen can be a great idea if you live in an area that experiences a long winter season.
Exterior Paint
Exterior paint is like giving your home a face-lift. A fresh coat of paint can give your home a renewed sense of life and update its look and feel.
Ways to Upgrade Your Outdoor Living Space
Add some lush flowers and plants to your patio, porch or deck.
Add some color by choosing fun and bright accessories like lanterns, candles, string lights, small decorative statues and more.
Add a pop of color by painting your outdoor furniture. Try playing with some bright and bold hues like brilliant yellow, red or green.
Try painting the ceiling of your porch with an unexpected hint of color. Experiment with a bright ceiling color if you want to create a different vibe.
Mix and match seating options. Pull together benches, chairs and pint-sized stools for a unique look.

Reliable Design-Build-Remodel is a full service general construction firm operating in the Birmingham metro and Jefferson and Shelby County areas and surrounding communities, including Birmingham, Helena, Chelsea, Mountain Brook, Hoover, Homewood, Montevallo, Alabaster, Vestavia Hills, and Pelham with over 30 years of servicing our valued clients. Offering full service suite of general remodeling, design and build services including our small handyman division. Our specialties include bathroom remodeling, kitchen remodeling, exterior renovations, painting, and more!
Visit us at reliablerem.com, and like and follow us on Facebook and Instagram!