Your plan is in place, and everything is being set into motion. The big day is finally approaching. But what do you need to do to prepare your kitchen before the work actually starts?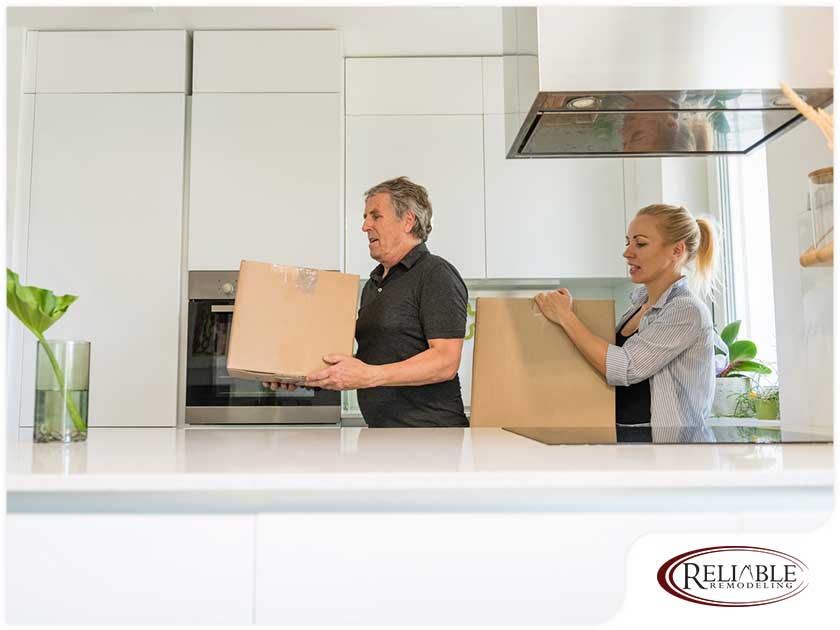 1. Gather Your Supplies
First things first, you will need a place to store all of your belongings and other supplies as well. Be sure to have boxes, storage bins, bubble wrap or newspaper, packing tape and markers already on-hand well ahead of the big day.
2. Label and Pack Everything Properly
Avoid putting everything in one large box and blindly digging through it after the kitchen remodel by properly labeling containers for all your kitchen supplies. Keep large and bulky items like pots and pans together in a large box and store smaller items in clear, reusable plastic storage bags.
3. Pack Glassware and Other Fragile Items Carefully
Even if the remodel will not take that long, be sure to wrap delicate items like dinnerware and drinking glasses in newspaper or bubble wrap to prevent them from getting broken. Add extra padding to your box, and seal it with tape. Also, avoid stacking them under other heavy boxes.
4. Set Aside Items That You Use Daily
Set aside items that you use pretty much every day, such as your coffeemaker, skillet, can opener, utensils and other essentials, so that you can continue to use them while the project is ongoing. Also, pull out a few storage containers for leftover food.
5. Donate Things That You Don't Need
Since you are clearing out your kitchen anyway, now is a good time to pick out items that you no longer need. Throw out any broken items, and set aside items that are still useful and donate them.
Ready to spruce up your old kitchen? Reliable Remodeling is the go-to remodeling and painting services provider in Pelham, AL. We are committed to providing you with expert, comprehensive services with a personal touch. Give us a call at (205) 988-9194, or fill out our contact form. We will guide you through every step of the way from inception to completion.