If you're not happy with your current house anymore, you have two options. The first one is to put your home up for sale and move out. The second is to upgrade your home and fit it to your new needs. Between the two, the latter is the better option, especially if you don't want the hassle of looking for a new one. Here are a few signs that indicate it's time to remodel your property. Reliable Design-Build-Remodel, an expert home renovation general contractor, wants to let you know precisely when you should be asking the question: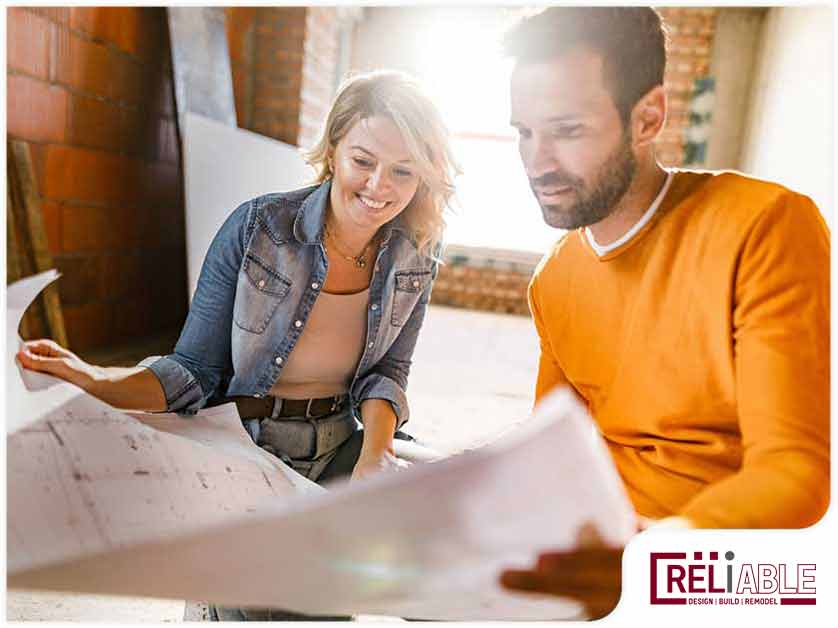 Not Functional Anymore
Most homeowners decide to renovate their home when they find it's not functional anymore. A home that doesn't meet your everyday lifestyle and needs may be rendered useless. As such, it's time to contact a remodeling expert to help you figure out what has to be upgraded to increase the functionality of your space.
Outdated Home
When was the last time you updated your home? If it's been a while, chances are your home may need to catch up with the latest trends. For this reason, a remodel should be in order. Keeping your home up to date makes you feel happier in your environment and may even boost the value of your property. Say goodbye to your 1960s living room and hello to a living room upgrade with a modern indoor linear fireplace remodel and new fresh wall paint in contemporary colors.
Home Deterioration
In some instances, a home renovation is a necessary decision. Your roof may have been leaking, or the floorboards are showing signs of moisture damage. Maybe, your kitchen or bathroom tiles have simply given up and detached. In any of these cases, you may need to bring in a professional contractor. Never overlook signs of deterioration as these may lead to costly issues in the long run, such as a roof or foundation failure. These problems may affect your indoor comfort or your ability to sell your house in the future.
Need More Space
Perhaps, you've built or bought your current house when your kids were small. Now, they have grown and gotten old enough that they need more privacy. If your current house likely feels too small for everyone in it, there are plenty of remedies to consider. Your interior designer may recommend opening up walls to create larger living spaces or investing in a home addition. Simply adding a room is also a smart solution. A spacious three-bedroom home can be reconfigured to a four- or five-bedroom one, providing more than enough space for your family.

Reliable Design-Build-Remodel is a full service general construction firm and renovation general contractor operating in the Birmingham metro and Jefferson and Shelby County areas and surrounding communities, including Birmingham, Helena, Chelsea, Mountain Brook, Hoover, Homewood, Montevallo, Alabaster, Vestavia Hills, and Pelham with over 30 years of servicing our valued clients. Offering full service suite of general remodeling, design and build services including our small handyman division. Our specialties include bathroom remodeling, kitchen remodeling, exterior renovations, painting, and more!
Visit us at reliablerem.com, and like and follow us on Facebook and Instagram!