A walk-in or barrier-free shower is growing more popular in homes. Adding one to your space will meet both your personal needs and aesthetic goals. It will instantly add more luxury to your space and make a small bathroom more spacious. Another great thing about it is that it promotes independence in people with mobility issues and older adults. Reliable, an expert on shower installation in Hoover, AL, provides a few examples why barrier-free and curbless showers are a great investment: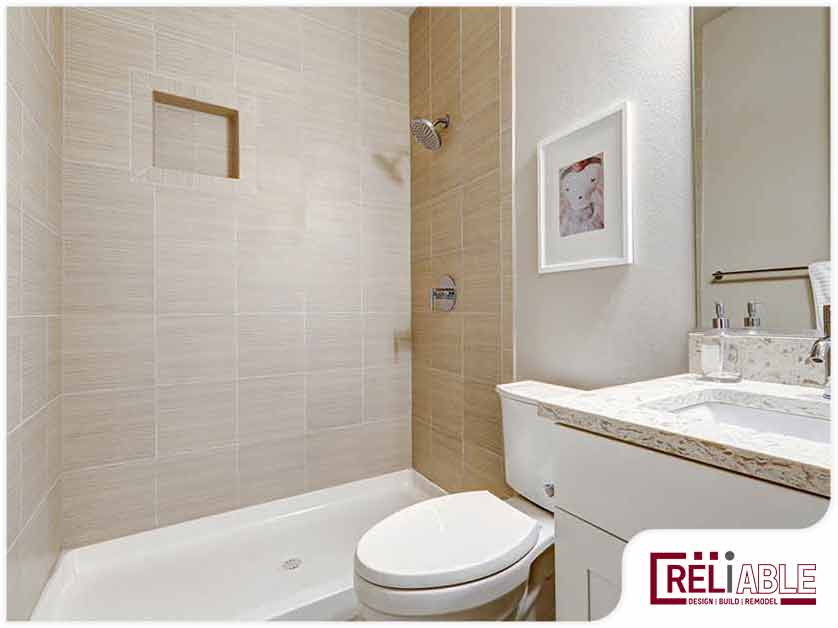 Here are ways a barrier-free shower can make a difference for your shower installation project in Hoover, AL:
Accessible Features
Barrier-free showers are usually designed for physically challenged individuals. It allows wheelchair and walker users to enter and leave the area easily. Also, it helps reduce the risk of slipping and tripping incidents.
You have the option to add grab bars, non-slip flooring, shower seats and other accessible features. Sturdy handles, good seating and safe flooring will benefit your aging loved ones. These features can eliminate the need to ask for assistance when bathing, improving their quality of life.
A Safer Space for the Family
All family members will benefit from the added safety features of a walk-in shower. It will work for people of all ages, especially kids and older adults. It is a space where you can easily bathe your kids. You can shower with ease and without asking for help even if you have mobility issues.
Easier to Maintain
It's more hygienic to shower in a clean and healthy environment. Conventional bathrooms could be difficult to clean with all their nooks and crannies where mildew can build up. Meanwhile, barrier-free showers don't have these corners, making them easier to maintain.
A More Spacious Bathroom
Another great thing about a barrier-free shower is that it will open up your bathroom. It will make the room look larger than it actually is. You can use the extra space for storage or add-ons like grab bars and shower seats.

Reliable Design-Build-Remodel is a full service general construction firm and remodeling contractor operating in the Birmingham metro and Jefferson and Shelby County areas and surrounding communities, including Birmingham, Helena, Chelsea, Mountain Brook, Hoover, Homewood, Montevallo, Alabaster, Vestavia Hills, and Pelham with over 30 years of servicing our valued clients. Offering full service suite of general remodeling, design and build services. Our specialties include bathroom remodeling, kitchen remodeling, exterior renovations, interior renovations, painting, and more!
Visit us at reliablerem.com, and like and follow us on Facebook and Instagram!