Choosing the right spot for your office isn't always a straightforward process. According to our home remodeling experts, it takes more than just finding enough space for your work computer. Here are some of the best locations where you can set up your home office.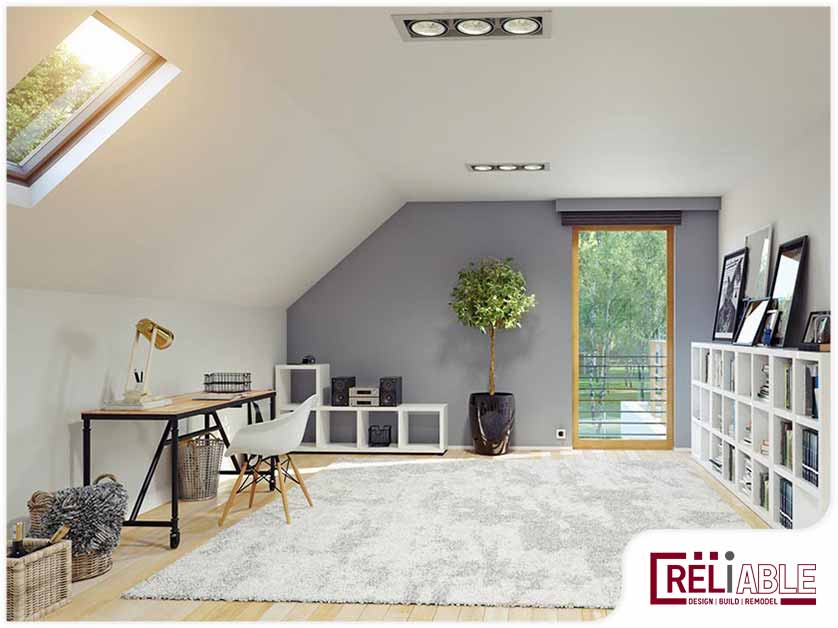 A Separate Room for a Home Office
The ideal home office space will always be a dedicated room in your home. This way, you can have the entire area to yourself and free yourself from all sorts of distractions that can get in the way of your productivity. A secondary bedroom or the basement make for great home offices when converted.
The Garage
Home and exterior living experts say that your garage can also be converted into an office. This is ideal if your work involves a lot of noise or non desk-related activities. The best part about this type of home office setup is that things can easily be moved in case the garage has to be used for something else.
Near the Entry Door
If your work will involve some form of holding personal meetings, you wouldn't want your guests to take an impromptu tour of your home. If possible, select a room that is closest to the entry door. You can even take things further by having a separate entry door for your office. That way, they won't even have to walk through other parts of your home.
Consulting a Professional When Building a Home Office
Because renovating an office involves a lot of work and preparation, we strongly recommend having your home office set up by a professional home remodeler. This way, you can make sure that changes are done quickly and safely. Plus, complications involving layout and even modifications on the plumbing or electrical systems are properly addressed.

Reliable Design-Build-Remodel is a full service general construction firm operating in the Birmingham metro and Jefferson and Shelby County areas and surrounding communities, including Birmingham, Helena, Chelsea, Mountain Brook, Hoover, Homewood, Montevallo, Alabaster, Vestavia Hills, and Pelham with over 30 years of servicing our valued clients. Offering full service suite of general remodeling, design and build services including our small handyman division. Our specialties include bathroom remodeling, kitchen remodeling, exterior renovations, painting, and more!
Visit us at reliablerem.com, and like and follow us on Facebook and Instagram!