A bathroom in the basement is convenient. However, adding one isn't a simple job. For instance, underground plumbing is more complicated than the regular one upstairs so it has to be handled by professionals.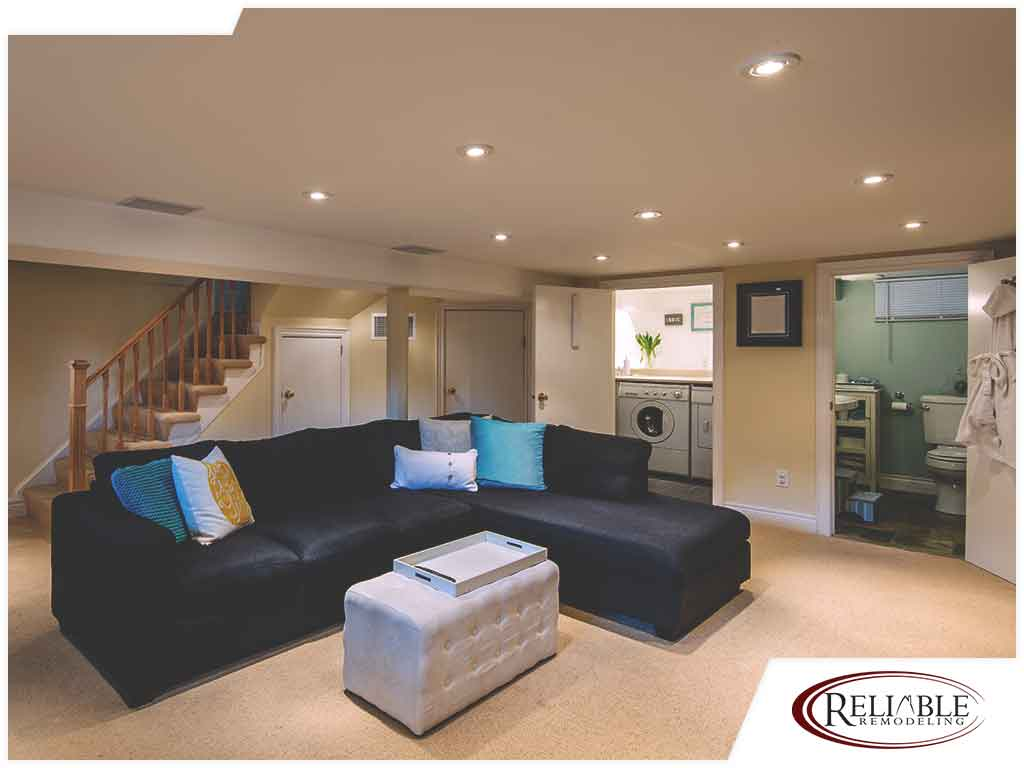 In this post, your local bathroom and kitchen remodel expert, Reliable Remodeling, talks about considerations for adding a bathroom to your basement.
Design & Features
You will need to consult your local building authority before starting the project. Most building projects have restrictions and zoning requirements.
The ideal place to add a bathroom is somewhere near existing plumbing and electrical wiring. It's cost-effective to add a bathroom directly under one on the upper floor. After you know the exact location of your new bathroom, you need to choose a type of bathroom. Choose a contractor who can recommend the best solutions for your living spaces like Reliable Remodeling. We specialize in home interior and exterior services.
Only add a shower or bathtub if necessary since basements tend to be cold. Corner showers are an ideal option but you would have to consider waterproofing and heating. A good ventilation fan can also avoid dampness and excess moisture.
Drainage
The next things you need to consider once you have your permits and bathroom design are the plumbing depth and pipe size. You may need bigger pipes for your basement drains and deep drainage lines. Also, if the existing plumbing isn't deep enough, a floor excavation may be necessary.
At Reliable Remodeling, we specialize in turning outdated bathrooms into a beautiful space. Our team can assist with all your remodeling concerns. We also offer superior interior and exterior painting services. Call us at (205) 710-8250 or fill out our online form to request a quote. We work with homeowners in Pelham, AL, and areas around Alabama.