It's generally easier for homeowners to decorate a big kitchen since they don't have to worry about space-related constraints. Smaller kitchens, on the other hand, are more challenging to furnish due to the limited room for design elements. With a little creativity, though, you can find innovative ways to maximize the space.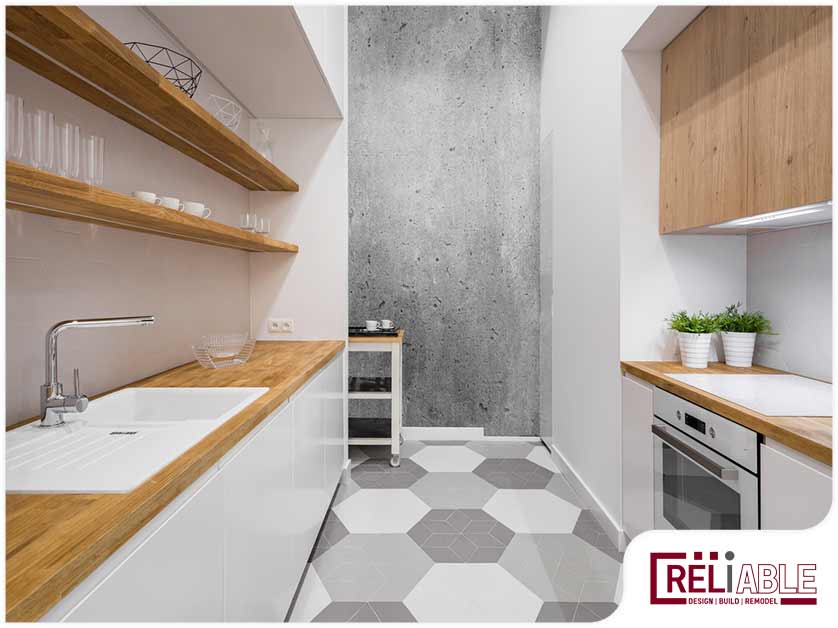 In today's blog post, Reliable Remodeling, an exterior services contractor, shares some tips on designing small kitchens.
Keeping Your Kitchen Bright and Open
Improve your kitchen's lighting to create an airier vibe. To achieve this, open up your home by adding new windows. Natural light passing through your windows can help make the interior livelier and brighter. Plus, allowing daylight into your home can help maintain your home's energy efficiency.
Apart from installing new windows, changing the overall color theme may help brighten up your home. For instance, white and brown can help evoke a refreshing feeling.
Making the Most of Your Kitchen Corners
Creating space for your kitchen essentials doesn't always mean investing in large cabinets or other types of storage. Add corner shelving, for example, to make every inch count in your small kitchen. You may also ask your kitchen remodel contractor which storage idea will work well in your cooking space.
Creating an Over-the-Sink Cutting Board
Many homeowners want to have an island for their kitchen. This kitchen addition, however, requires floor space and clearance so it won't affect your work triangle. For small kitchens, this may be an issue. As an alternative, you may add an over-the-sink cutting board for your cooking preparation activities.
Turn to Reliable Remodeling when it comes to your kitchen renovation project. Our team will help design your dream kitchen to improve your living. We also offer painting services to splash new life into your home. Call us today at (205) 710-8250 or fill out our online form to learn more about our services. We serve residents of Alabama, including Pelham, AL.