Allowing more sunshine into your living space will make it feel more spacious, fresh and appealing. Besides brightening your home, natural light can boost your mood, aid vitamin D production and improve productivity. It can also help you sleep better by regulating your circadian rhythm or sleep-wake cycle. Are you thinking about selling your property in the future? If so, it may help to know that houses with good lighting usually attract more potential buyers.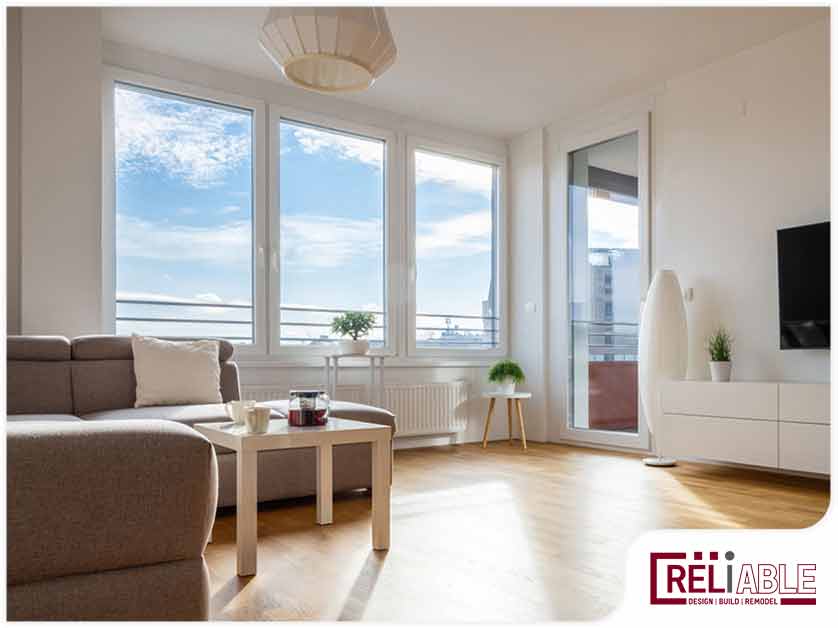 Discover different ways to bring more natural light into your space.
Choose Lighter Colors for Your Interior
Painting is one of the simplest ways to update the look of your living space. Lighter shades can reflect up to 90% of natural light, making your interior look brighter and larger. The color of your window frames also matters. Consider sashes in brighter or lighter hues that will bounce back more sunlight.
Replace Outdated Windows
Do you still have old, single-pane windows? Replacing them with modern, multi-pane ones will allow more sunlight to your home without affecting your comfort. They can reduce your dependence on artificial light and keep your spaces cool in summer and warm in winter. As a result, your monthly utility bills will decrease.
Invest in Sliding Patio Doors
Choosing a sliding door for your exterior living renovation is another way to illuminate your home. Its expansive glass area will create a seamless transition between your indoor and outdoor living spaces. You can also use it to capture views of breathtaking sceneries or your lush yard.
Use Lighter Window Treatments
Instead of heavy and thick fabrics, consider lighter materials for your window treatments. Light-colored linens and sheer fabrics are ideal for spaces where privacy isn't a concern. Also, these fabrics will benefit people who suffer from allergies since they can reduce dust indoors.
You can count on Reliable Remodeling for any of your home improvement goals. Our experienced team will work with you to create the living space of your dreams. Call us at (205) 988-9194, or fill out our contact form to request a quote.