It's always a challenge to stick to a budget, but it's an even bigger challenge to create one for a project you've never done before. Setting a budget for a home renovation requires a detailed plan and plenty of research. Most homeowners don't even know where to start, so it helps to bring in a reliable exterior services contractor early on. In the initial consultation, you can discuss your needs and priorities. Reliable Remodeling can guide you through the project and help you set a realistic budget.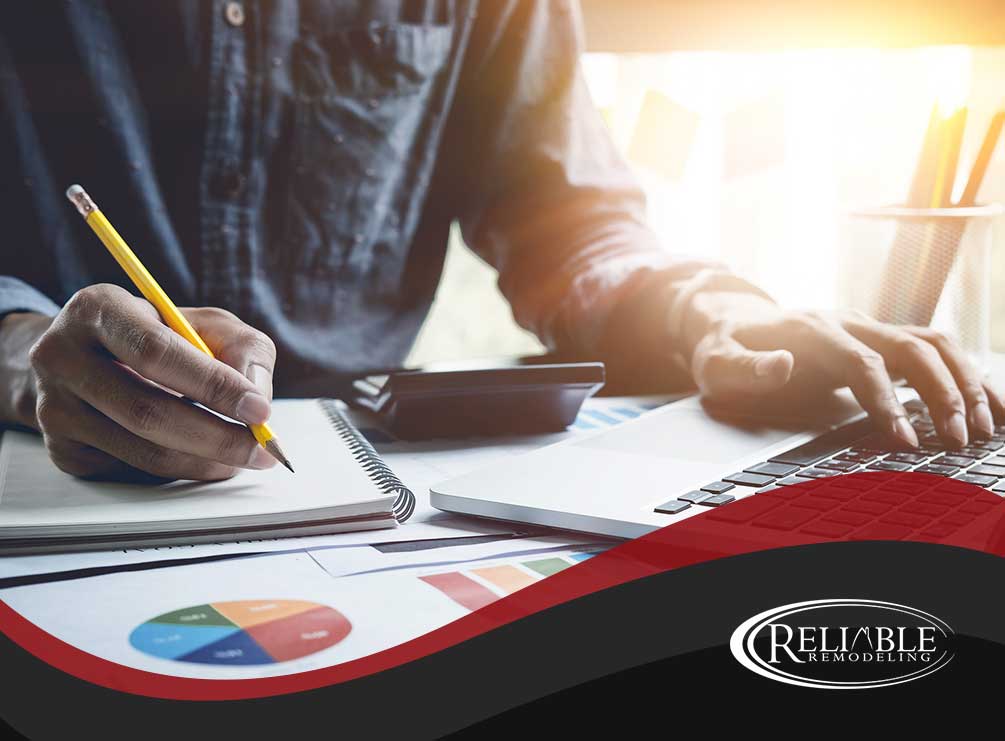 Budget for Each Area
When deciding on a home renovation budget, build a budget around each room. The average cost to renovate a kitchen is $12,000 – $33,000, a bathroom $6,000 – $14,000 and a basement $10,000 – $27,000. The experts of Reliable Remodeling can help with your budgeting.
How Much to Set Aside
The value of your home as a whole is a factor in your budget. You can't spend more than 10 to 15 percent of that value on a single room. Spending more will not add to the value of your home. You have to make sure that a project not only serves an aesthetic purpose, but a functional one that adds value as well. Reliable Remodeling, your painting services contractor, can help you determine this.
Financing
Before setting the budget, you need to determine how you will finance the project. If you are paying in cash, through a loan or applying for credit, the budget must fit within the available funds. Set aside 10 to 20 percent of your available funds for unexpected expenses. Something will go wrong or cost more than initially projected. In such events, you know you will have the funds available to finish your project no matter what happens.
Whether it's for a kitchen remodel or a simple paint job, make sure to hire the right contractor to do some exploratory or investigative work early on. Doing this should lessen unforeseen work that needs to happen. Reliable Remodeling serves residents of Pelham, AL, and other surrounding areas in Alabama. We want to help you achieve your dream home, so call us today at (205) 710-8250 for a free estimate.