Your laundry room is a highly functional space; various tasks are usually done here. That said, its design should be able to provide you with a comfortable and practical space for doing your laundry. In this post, Reliable Remodeling, a trusted provider of exterior services, discusses the five essential features that your laundry room should have.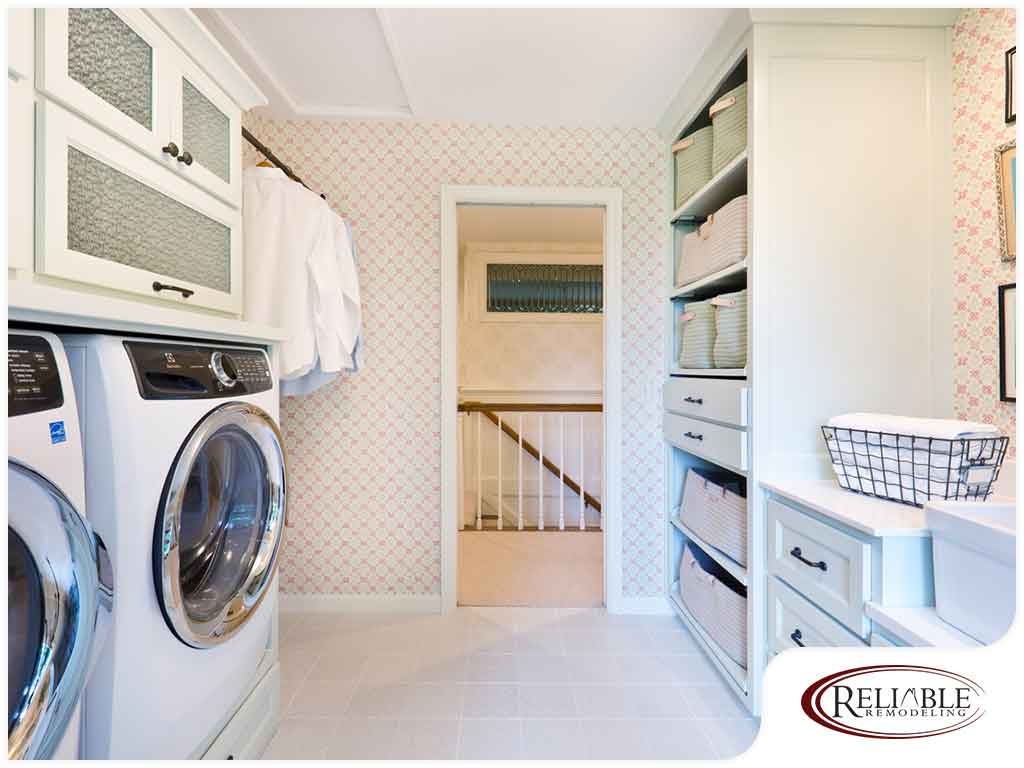 Utility Sink
There are many possible uses for a sink, and you'll easily appreciate its presence in your laundry room. For instance, you can use the sink to wash out muddy or extremely dirty clothing before putting it in the washer. You can also soak or pretreat garments in a utility sink.
Laundry Organizers and Storage
Shelves, cabinets and other types of storage can make it easier to access certain items and keep your laundry room organized. Consider small floating shelves for lightweight items, cabinets with or without doors for laundry detergent and other supplies, and pull-out laundry baskets under counter tops for a clutter-free space. You can also enlist painting services to create a unique look for these cabinets and shelves.
Flooring
Cover your laundry room with waterproof flooring to avoid accidents like slips and falls. Vinyl plank and ceramic tile flooring are generally good choices because they stand up well against water and small amounts of pooled water.
Folding Surfaces
With a folding surface, you can complete all your laundry chores in the same room. For some people, this can help create a more efficient workflow and reduce the instances of procrastinating from folding clothes.
Lighting
Make sure there's adequate lighting in your laundry room. Doing laundry work in a dimly lit space can be difficult and unpleasant. You can also add under-cabinet lights in your wall cabinets.
Reliable Remodeling is known for providing excellent services, such as kitchen remodeling and bathroom renovation, among others. Call us at (205) 988-9194 or fill out our contact form to request a quote. We serve customers in Pelham, Alabama.