Your children's needs and preferences change as they grow up, making designing a children's bedroom tricky. Before long, you'll be surprised at how quickly they'll outgrow the decor in their bedroom. Fortunately, the home addition experts at Reliable Remodeling have some experience in this regard.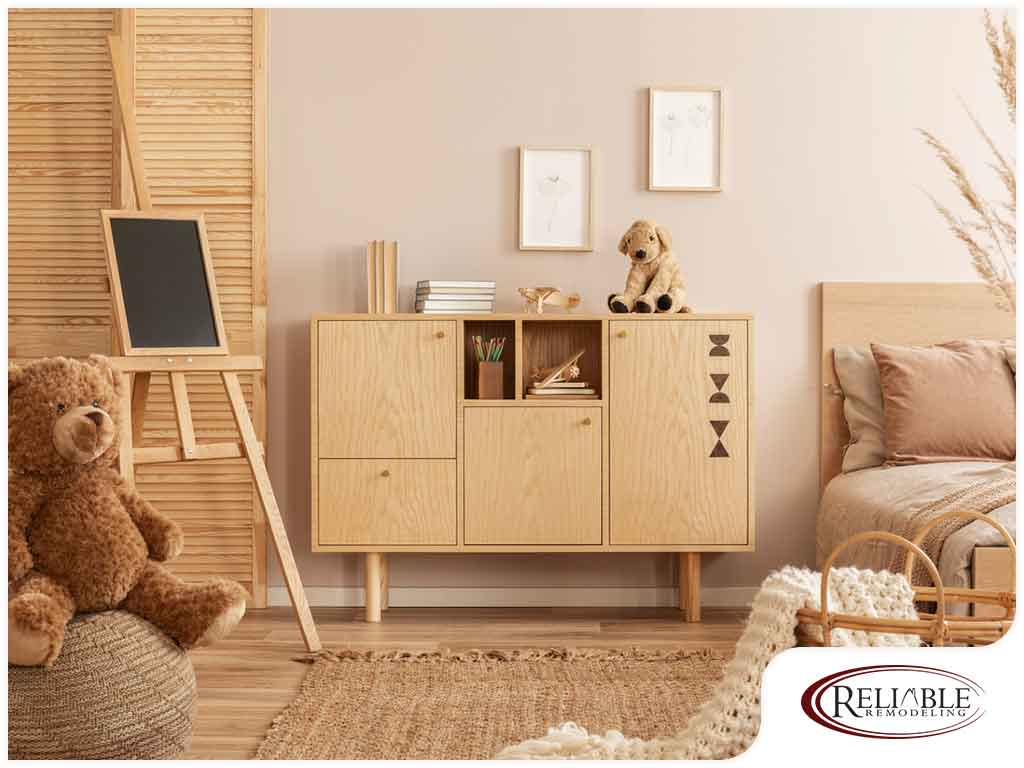 Pick Timeless, Multifunctional Furniture 
You should pick furniture that your child for years to come. For example, instead of buying a changing table, you can buy a desk your kid can use for doing homework when he finally starts school. In the meantime, the desk can double as a changing table—all you need to do is add a padded changing map on top of it. 
Expensive Design Elements Should Be in Neutral Colors
Kids are notoriously fickle—one minute they say they like this color, but the next minute some new design trend might have caught the eye. That's why you should avoid trendy decors or colors and choose a neutral backdrop. Neutral shades complement and can even draw attention to a wide variety of hues and shades, giving you more design flexibility when it comes to experimenting with accent colors. For instance, a grey backdrop would accentuate shades of red, blue, and greens while a white backdrop would make hot pink accents and deep purples more vibrant. 
Keep in mind that getting the right mix of shades and hues can be hard. If you're having trouble settling on a color scheme, you can ask your local remodel for some painting tips. 
Don't Be Afraid to Accessorize
As a rule of thumb, the less clutter in a room, visual or otherwise, the better. However, a few accessories wouldn't hurt. You should let your kids put their own personal touch on their bedroom—they're the ones who'll be staying in it after all. 
Ask for Your Kid's Input
It's easy to get preoccupied with making sure your kid's bedroom doesn't get outdated quickly, but don't forget to ask for your kid's input. Involve them in every step of the design process because it is their bedroom, after all.
Planning a remodeling project?
Reliable Remodeling has you covered inside and out! We've been providing a wide range of professional remodeling service options to local residents since 1992. To request a quote, you can call us at (205) 988-9194 or leave us a message here. We serve homeowners in Vestavia and Hoover, AL, as well as other nearby communities in Alabama.