If you're thinking of a home addition project to do this year, you might want to consider sprucing up your attic. Attics often work great as home offices, art studios and even bedrooms. But before thinking of a design, make sure that your attic is really suitable for attic conversion. Check your local building codes, and thoroughly discuss the rules with your contractor.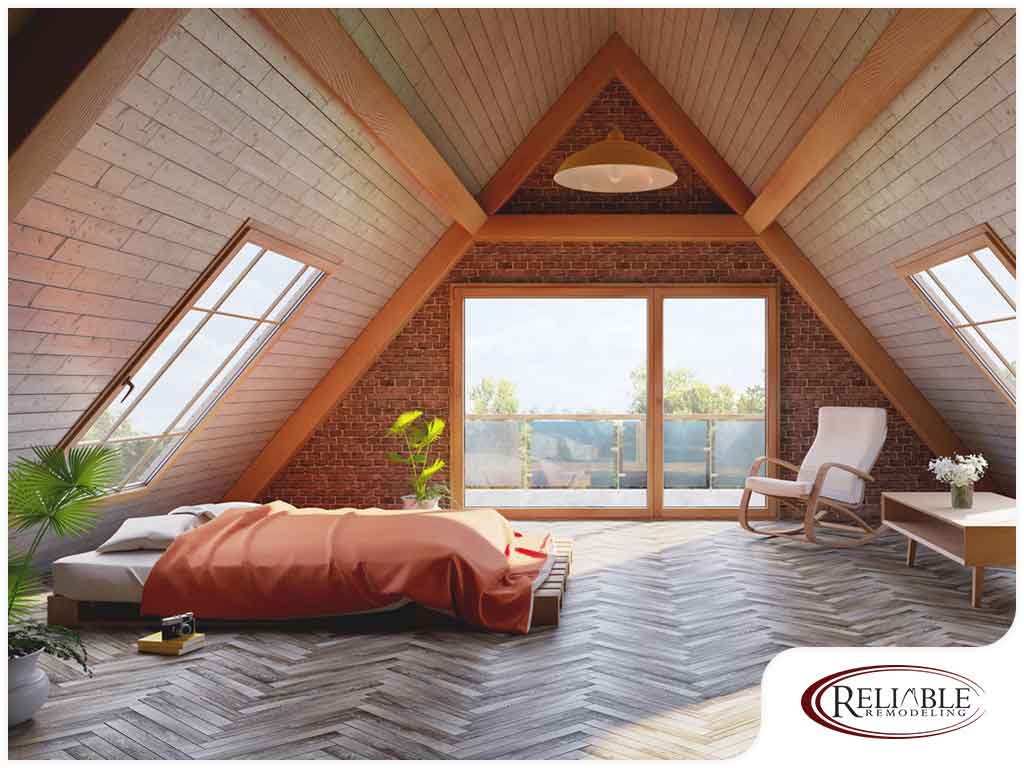 In this article, Reliable Remodeling offers an overview of the various factors that should be considered before starting an attic conversion project.
Area
Your attic should have adequate space for it to be habitable. Codes typically require at least 70 square feet for this.
Ceiling Height
Ceiling height must be at least 7 feet in at least 50% of the usable area. For instance, if you have a total of 200 square feet of usable space, half of it should have ceilings that are at least 7 feet. Other areas should have at least ceilings that are 5 feet high.
Windows
For windows, the minimum glazed area should equal or exceed 8% of the usable floor space. For instance, in an attic with 200 square feet of space and a ceiling height of 5 feet, the window area should be 8% of the 200 square feet. Meanwhile, the openable area should be 4% of the usable space. To get a better sense of these measurements, you should have a remodeling service provider inspect your attic.
Heating
The heating system in your home should be able to keep the attic temperature steady at approximately 68 degrees. Typically, there's no need to extend the heating into the attic since the attic insulation is already effective in keeping the heated air inside.
Support Capability
Your attic floor should have a load capacity of 30 pounds per square foot. It's best to have an expert check this for you to be completely sure.
Reliable Remodeling will take care of your project from start to finish. Whether it's a painting job or a remodel, you can have peace of mind that your expectations will be met or exceeded. Call us at (205) 988-9194 or fill out our contact form to request an estimate. We serve homeowners in Hoover and Vestavia, Alabama.