The ideal window features both style and functionality. It must improve indoor air quality, energy efficiency and ventilation. Most windows contribute to better airflow, but certain styles do this job a lot better than others. If you're looking for a subject matter expert on window installation for a Mountain Brook, AL home, then read Reliable's guide on the best window styles for air circulation: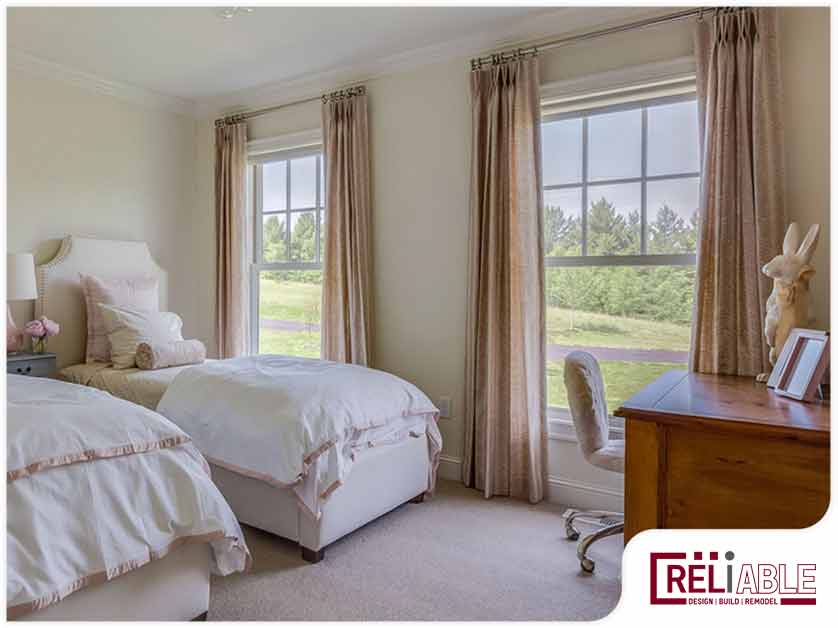 The following window styles promote better air circulation.
Bay and Bow Windows
You might want a window with an extended profile to catch more breeze. Bay windows consist of a larger, fixed window at the center and two smaller operable windows on the sides. Bow windows have three or four windows in an arc shape. Their extended profiles catch the breeze from various directions, improving ventilation and natural lighting.
Casement Windows
Casement windows offer a quick way to maximize ventilation. These hinged windows swing outward to catch air from the outside. Its crank or motor lets you open the window fully or partially, giving you control over airflow. During snowy and rainy days, casements can create an airtight seal when closed, protecting your home from moisture and improving insulation.
Sliding Windows
How much space do you have for windows? Sliding windows have small opening requirements, making them perfect for limited indoor and outdoor spaces. They have a single sash with a simple sliding mechanism to open.
Awning Windows
These windows can be kept open during rain or snow, and they'll still be able to keep moisture out. Awning windows have a top hinge, allowing them to open outward. However, they're usually small in size.
Double-Hung Windows
Double-hung windows are suitable for traditional and modern architectural styles. You can open both their sashes to promote maximum air circulation. Hot air can exit through the top sash while cold air can enter through the bottom.

If you're looking for a contractor for a window installation project in the Mountain Brook, AL area, Reliable is the subject matter expert.

Reliable Design-Build-Remodel is a full service general construction firm and remodeling contractor operating in the Birmingham metro and Jefferson and Shelby County areas and surrounding communities, including Birmingham, Helena, Chelsea, Mountain Brook, Hoover, Homewood, Montevallo, Alabaster, Vestavia Hills, and Pelham with over 30 years of servicing our valued clients. Offering full service suite of general remodeling, design and build services. Our specialties include bathroom remodeling, kitchen remodeling, exterior renovations, interior renovations, painting, and more!
Visit us at reliablerem.com, and like and follow us on Facebook and Instagram!