Replacing your old, inefficient windows with new, energy-efficient ones is a great way to improve your home's aesthetics and functionality. This project, however, is best left in the hands of the professionals. At Reliable Remodeling, we don't just provide top-notch remodeling service; we can also be of help for your other home improvement needs, including window replacement.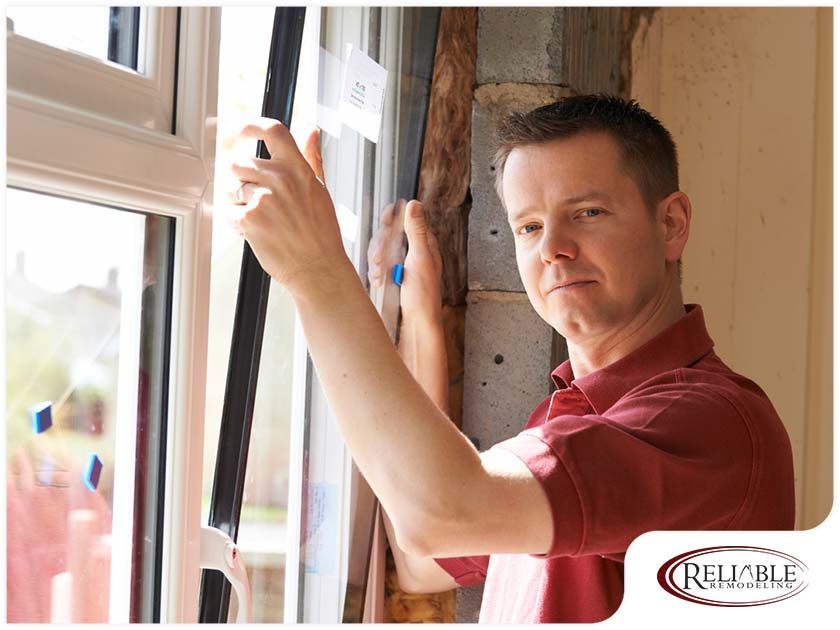 When you work with us, you can be sure that the whole installation process is done the right way. You can also have peace of mind knowing we won't be committing the following mistakes:
Not Adhering to Installation Standards
Most windows available in the market today share similar installation methods. However, certain manufacturers may provide special requirements that installers must adhere to no matter what. When we install windows, we see to it that we follow the brand's recommended installation requirements. This way, you can enjoy your new windows' numerous benefits, from long-term performance to exceptional beauty.
Leaving Stains and Smudges on Windows
Whether it is a standalone project or in conjunction with a home addition or remodel, our window installation process involves handling the replacement window units with care from the time we deliver them to your home. As we install them, we make sure not to leave foam and sealant smears on the glass and frames. Expect them to look good when we perform a final inspection and demonstration in front of you.
Misusing the Spray Foam
Expanding spray foam is often used to fill the gaps and spaces between the windows' frames and the opening to ensure a weatherproof and airtight seal. Amateur installers, however, can easily make errors while using this important tool. Dispensing the foam too much or too little is a sign of poor window installation, leading to insulation issues that may affect your home's energy efficiency.
When you work with Reliable Remodeling, you work with a team that will listen to your needs to ensure that we're always meeting or even exceeding your expectations—whether you require new windows or a simple interior painting job.
Call us today at (205) 988-9194 or fill out our contact form to get started with your home improvement project. We serve Alabama homeowners, including those living in Vestavia and Hoover, AL.