Experienced Exterior & Interior Remodeling in Jefferson County, AL
Reliable Home Renovation Services for All Your Home Improvement Needs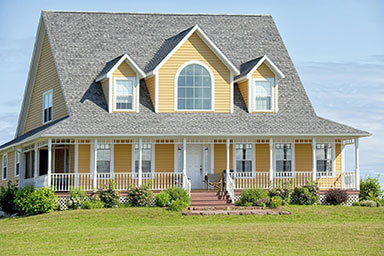 If you live in Jefferson County, AL, then you know that the summers can get pretty hot. While this may cause you to turn up the A/C inside, you might not think about what the heat is doing to your exterior. As the sun beats down on your siding, it can cause it to fade and warp. Your windows also expand and contract with the weather. As these units age, the frames can shrink, allowing indoor air to escape – especially conditioned air during the summer.
If your home is experiencing issues due to the weather or simple wear and tear, entrust it to the experienced home renovation contractors at Reliable Remodeling. Located in Pelham, AL, we provide services to residents throughout Jefferson and Shelby counties. Our teams can handle everything from new home additions to installation of replacement windows.
Jefferson County Cities we Serve:
Bessemer
Gardendale
Homewood
Vestavia Hills
Mountain Brook
Pinson
Hueytown
Fultondale
McCalla
Center Point
Adamsville
Irondale
Midfield
Tarrant
Warrior
Pleasant Grove
Clay
Fairfield
Mulga
Mount Olive
Graysville
Morris
Forestdale
Trafford
Kimberly
Brookside
Grayson Valley
West Jefferson
Cardiff
Sylvan Springs
Brighton
Maytown
Lipscomb
McDonald Chapel
Rock Creek
North Johns
Minor
Concord
Edgewater
Why Exterior Updates Matter
If you ask the average homeowner what areas of their home they'd like to improve, nearly all of them will say either the bathroom or kitchen. Why? We spend a lot of time in these rooms. A luxurious bathroom is a great place to unwind after a long day. If you have a large family or entertain frequently, a new kitchen setup and appliances can make this a lot more fun.
However, you shouldn't neglect the exterior of your home. Even if you only invest in a new paint job, you can dramatically change the look of your home and give it a fresh appearance. New siding can better protect your home from storms and energy loss. Replacement windows allow you to enjoy fresh breezes in your home. During our initial inspection, Reliable Remodeling can provide you with solutions that fit your exact specifications.
Don't Put Off Improvements Any Longer – Call Us Now!
Getting your windows or siding replaced might not be the flashiest renovation project, but exterior projects can improve the quality of your indoor life. Plus, these projects increase curb appeal and the overall value of your home. Don't put off your project any longer! Reliable Remodeling offers generous promotions and financing options. Schedule an appointment by calling (205) 988-9194, or you can fill out our online form.