Home Renovation Services by Local Remodeling Contractors
We Have You Covered, Inside and Out!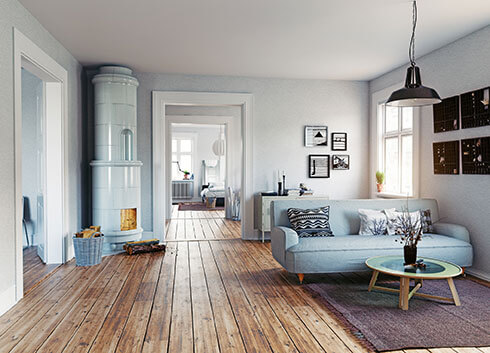 Reliable Remodeling offers all phases of interior and exterior remodeling, including kitchen remodeling, bathroom remodeling and complete home renovation. Located in Pelham, we serve Birmingham and the surrounding areas with outstanding workmanship, reliable service and creative design solutions. We are a fully insured remodeling and general contracting company with all work performed by certified technicians.
Professional Design/Build & Remodel Services
Since 1992, Reliable Remodeling has served the Vestavia, Hoover, Homewood, Birmingham and Highway 280 corridor in Alabama. We offer our customers a wide variety of services, including the following:
Kitchen & bathroom remodeling
Flooring (hardwood, tile, carpet, vinyl)
Interior & exterior painting
Exterior repairs, including windows, doors, siding, chimneys, soffit & fascia
Concrete
Doors & windows (energy upgrades)
Fiberglass & metal roofing
Gutters
Basement & attic renovations
Room additions
Sheetrock repair
Masonry
Screened & open decks
Vinyl siding
And much more!
The Reliable Remodeling Process
The team at Reliable Remodeling takes tremendous pride in both our workmanship and our customer service. We have a dedicated process in place that we follow with every job that we do.
Home Estimate
Reliable Remodeling will seek to serve your needs by narrowing the scope of your project, outlining descriptions, and providing fair and accurate pricing in a detailed scope of work.
Pre-Construction
Reliable Remodeling will schedule a meeting to introduce you to our team of remodeling contractors and outline a plan to ensure that we accomplish your project in a professional and organized manner.
Construction Management
We utilize Buildertrend® project management software to manage the process of construction and communication. Log in to get updates on the progress of your project and scheduling at any time.
Execution
We are committed to your project by respecting your home and treating it as if it was our home. We'll diligently move through the phases of construction, and provide an unparalleled experience and services you can count on.
Experience the Reliable Difference
Reliable Remodeling is committed to always providing comprehensive and dedicated services to our customers – with each and every project. We strive to produce quality relationships in addition to quality work. Our team will always respect you, your home and your family. Let's talk about your upcoming home renovation project today! Call us at (205) 988-9194 or fill out our online form.