Local Exterior Remodeling Services: Enhance your Home's Exterior With our Expert Home Improvement Services
When your home's facade starts to show signs of aging, it can be harder to maintain and more costly to fix than you think. Avoid potential problems such as pest invasions, property deterioration, and depletion of home energy efficiency by upgrading your siding, windows, and driveway with our home improvement services. If you are renovating your kitchen, bathroom, or basement, adding an addition or extension, or embarking on any other exterior renovation or custom-build project, Reliable Design-Build-Remodel, your local exterior remodeling expert, can help. We offer everything you need to transform your home into everything you've always dreamed of, whether you are looking to increase your home's value or energy efficiency with exterior remodeling. We'll turn your vision into reality, so you can love the place you call home.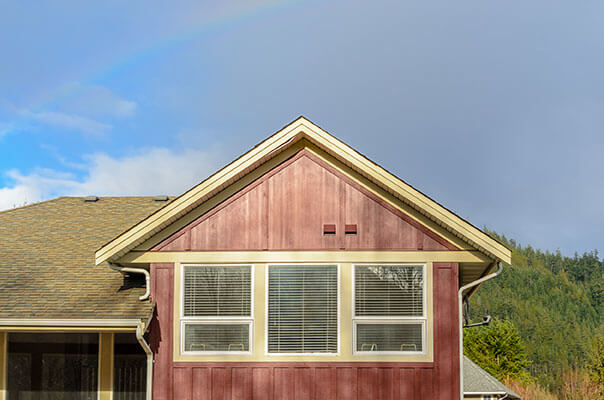 High-quality Exterior Home Improvement Services
With over 30 years of experience, Reliable Design-Build-Remodel is a leader in quality exterior remodeling services. We are known for our industry experience and large client base. We are experts with the following maintenance projects and more:
Window replacement & repairs
Door installation
Siding updates
Chimneys
Soffit & fascia
Masonry
New deck installations or deck repairs
Concrete installation & repairs
Columns
Handrails
And more!
We are the go-to company for all your home improvement needs. We provide quality home improvement services and carry out our work with precision and commitment to providing the best customer service possible. So call us, and we will care for your home improvement needs.
Uncompromising Quality, Professionalism, and Meticulous Work
Our team takes the guesswork out of home renovations and custom builds, so you can get the perfect space for you and your family. With us, you're not just getting a home you love; you're getting a complete team that cares about you, your home, and your family. We treat all our jobs with the same level of pride, care, and attention to detail we would as if we were working on our own homes. If you are looking for quality home improvement services, contact Reliable Design-Build-Remodel, a full-service contractor since 1992.
Call Now for a Free Estimate
We offer exceptional home improvement services with over 30 years of experience. From our initial estimate to the finishing touches, we're dedicated to providing high-quality workmanship and consistent service. Contact us at (205) 988-9194 or complete our online form to schedule your complimentary consultation.