Choosing paint with the proper light reflectance value (LRV) ensures that it will reflect enough light away from your property. Continue reading to learn more about paint LRV and how it can help you select the right paint colors for your home.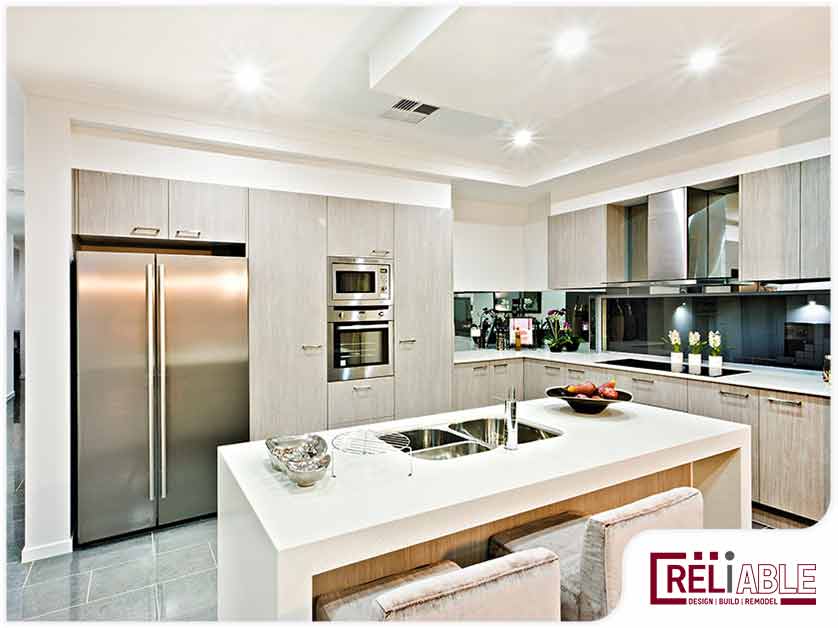 What Is LRV?
LRV is the amount of visible and usable light reflected from painted surfaces. It uses a scale of 0 to 100. Many designers and home remodeling professionals use it as a reference when choosing paint colors.
Paint with an LRV of zero absorbs all light and heat while an LRV of 100 is a pure white shade that reflects all light. Lighting designers also use paint LRV to predict the appearance of light and dark colors in a given space. They use it to determine the type of light fixtures that will give proper illumination to an interior space.
What Does a Lower LRV Mean?
Low LRV paint needs more lighting for maximum visibility and aesthetics. Colors with 0 to 40 LRV have high light absorption. One example is dark blue, which may look like navy black without the sun.
What Does a Higher LRV Mean?
Colors in the 60 to 100 scale have many whites and lighter colors. These have high reflectivity, which means you'll need less lighting in your home.
What's the Recommended LRV?
LRV for your interiors depends on your visibility needs. Designers might use 60 to 70 LRV for specific color combinations. For example, those with impaired vision will need a 70 LRV or higher.
The right LRV levels can achieve high-quality energy efficiency. A higher LRV can decrease lighting or cooling energy consumption. However, it can be challenging to strike a balance. For example, a high LRV paint can appear lighter and more reflective when direct sunlight hits it.

Reliable Design-Build-Remodel is a full service general construction firm and remodeling contractor operating in the Birmingham metro and Jefferson and Shelby County areas and surrounding communities, including Birmingham, Helena, Chelsea, Mountain Brook, Hoover, Homewood, Montevallo, Alabaster, Vestavia Hills, and Pelham with over 30 years of servicing our valued clients. Offering full service suite of general remodeling, design and build services. Our specialties include bathroom remodeling, kitchen remodeling, exterior renovations, interior renovations, painting, and more!
Visit us at reliablerem.com, and like and follow us on Facebook and Instagram!