A kitchen must combine utility and comfort. In remodeling this part of your home, you should look at how to maximize its workspace and ensure a smoother flow of activities. For both instances, two kitchen features come to mind: the island and the peninsula. They not only provide extra space and storage but also serve as a hub for socializing with guests without them being in your way.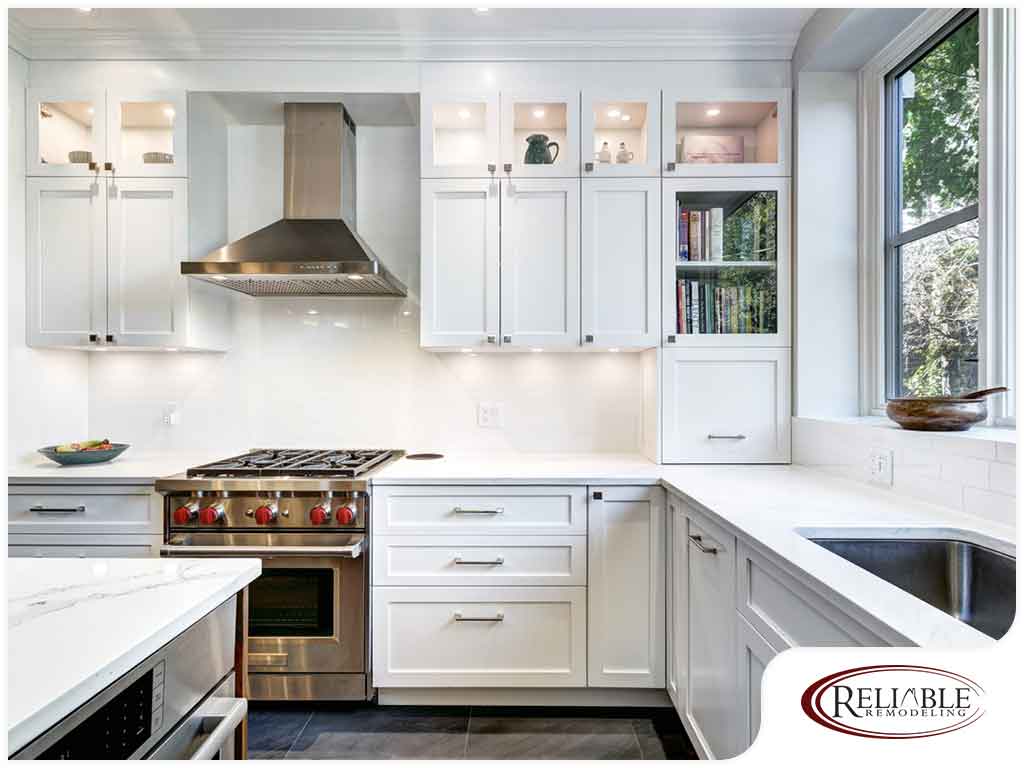 Today, Reliable Remodeling, your local interior remodeling and painting experts, shares a balanced perspective on the island and the peninsula to help you decide which one to choose for your remodeling project.
Selecting the Kitchen Peninsula
If you have a smaller kitchen, a peninsula would be your best bet as it can be easily incorporated into the design while taking up less space. An L-shaped kitchen can benefit from this feature, acting as a natural border that separates the kitchen and the dining area.
As an extension of the existing kitchen, it can provide extra storage space for your kitchen essentials. Drawers and cabinets can be installed underneath the peninsula. You can also create more legroom for the peninsula, especially if you want added seating for your guests. As a home remodeling service provider, we can help design your kitchen to make the most of the peninsula addition.
Selecting the Kitchen Island
The island is similar to the kitchen peninsula, but it is a completely free-standing feature, where the peninsula is attached to a wall on one side. If you have a U-shaped kitchen, you can take advantage of the space it creates with an island.
With an island, you have numerous options on how to maximize its utility. It can function as a dining space for your family; just add a set of chairs. In addition to these, you can place shelves and cabinets underneath it to serve as extra storage. You can also install another sink or place small appliances on top of the counter to make your meal preparations more centralized.
Turn to Reliable Remodeling for your kitchen remodeling needs. We have the necessary experience to know which between the two options would suit your kitchen the best. We also offer home addition, flooring installation, and roofing services. Call (205) 988-9194 today or fill out our contact form to request a free estimate. Our Alabama service areas include Vestavia and Hoover, AL.