Are you dreaming of a bathroom makeover that not only looks stunning but also stands the test of time? At Reliable Design-Build-Remodel, we understand that bathroom renovations are a significant investment, and choosing the right materials is crucial. That's why we're excited to introduce you to the Wedi Shower System, a game-changer in the world of remodeling.
The Wedi Advantage
Wedi, pronounced "vee-dee", is a name synonymous with quality and innovation, has been a trusted brand in the construction industry for over 35 years. Founded in Germany in 1983, Wedi quickly became a pioneer in waterproofing technology and a leading manufacturer of building systems. Their commitment to excellence and innovation led to the development of the Wedi Shower System, a product that has revolutionized the way bathrooms are built and remodeled.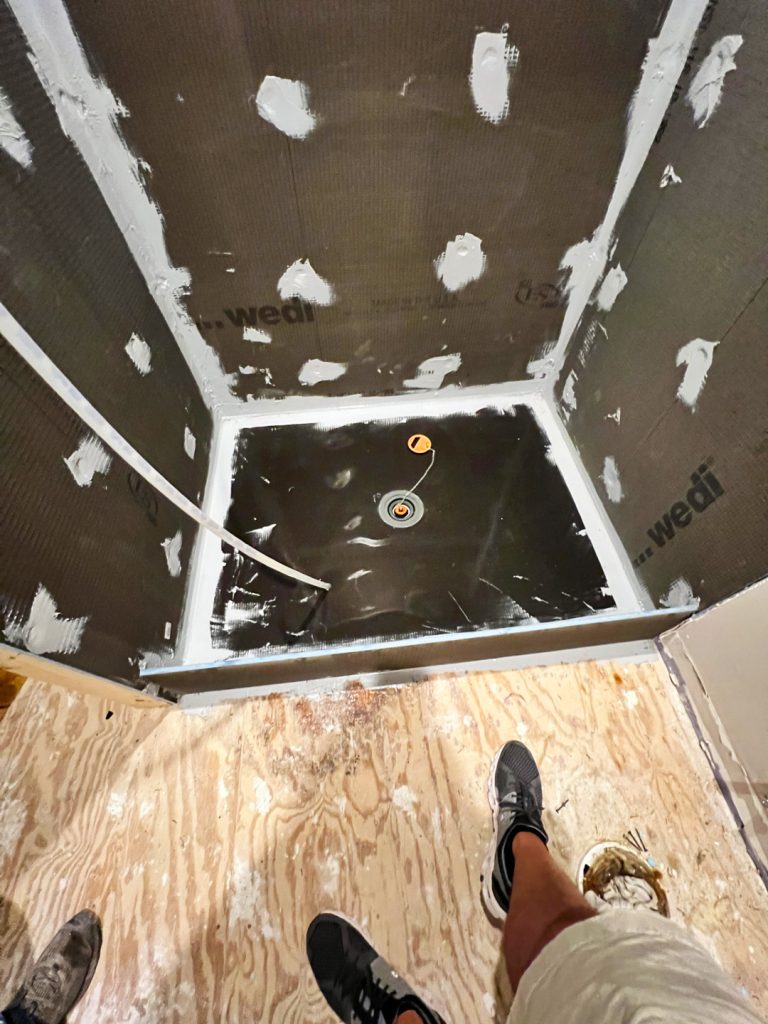 Waterproofing Mastery:
Wedi's expertise in waterproofing solutions is second to none. The Wedi Shower System is the result of years of research and development, and it is designed to offer the ultimate protection against water damage. Unlike traditional shower construction methods that rely on layers of materials and membranes, the Wedi system is an integrated waterproofing solution. The core of the system is made from extruded polystyrene foam, which is not only lightweight but also 100% waterproof. This means that from the moment it's installed, your shower area is protected against leaks, mold, and rot.
Versatility:
One of the standout features of the Wedi Shower System is its versatility. It can be customized to fit virtually any bathroom design. Whether you prefer a sleek and modern look with large format tiles or a more traditional aesthetic with mosaic tiles, the Wedi system can accommodate your preferences. The Wedi Fundo shower bases, for instance, come in various sizes and configurations, allowing for easy adaptation to different layouts. This flexibility ensures that your bathroom renovation vision can be fully realized.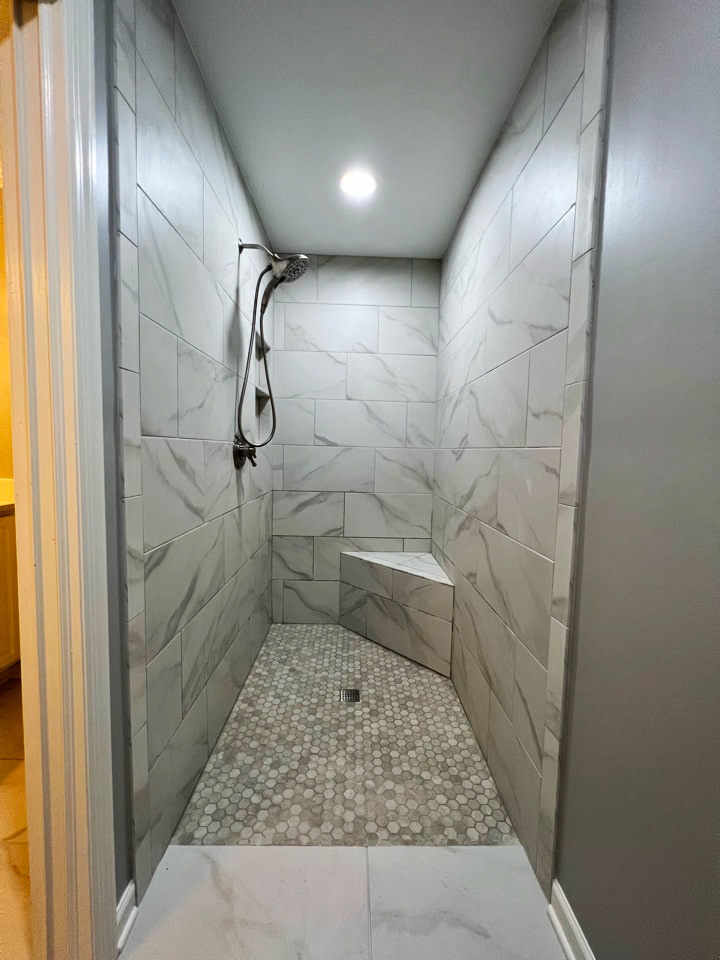 Speedy Installation:
As a general contractor and remodeling company, we know that time is of the essence when it comes to bathroom renovations. The Wedi Shower System's ease of installation is a significant advantage. Since it is an all-in-one solution, it reduces the complexity of traditional shower construction. This translates to quicker installations, less labor, and less disruption to your daily routine during the remodeling process.
Durability:
Wedi's commitment to durability is a testament to the company's dedication to providing long-lasting solutions. The core of the Wedi Shower System is not only waterproof but also highly resistant to chemicals and temperature fluctuations. This means that it won't deteriorate over time, ensuring that your investment in a Wedi-based bathroom stands the test of time.
How We Utilize the Wedi Shower System
We understand that each bathroom is unique, and our goal is to bring your vision to life. The versatility of the Wedi system allows us to create custom shower designs that match your preferences and needs. Whether it's a spacious walk-in shower, a luxurious spa-like retreat, or a more functional family bathroom, we can make it a reality.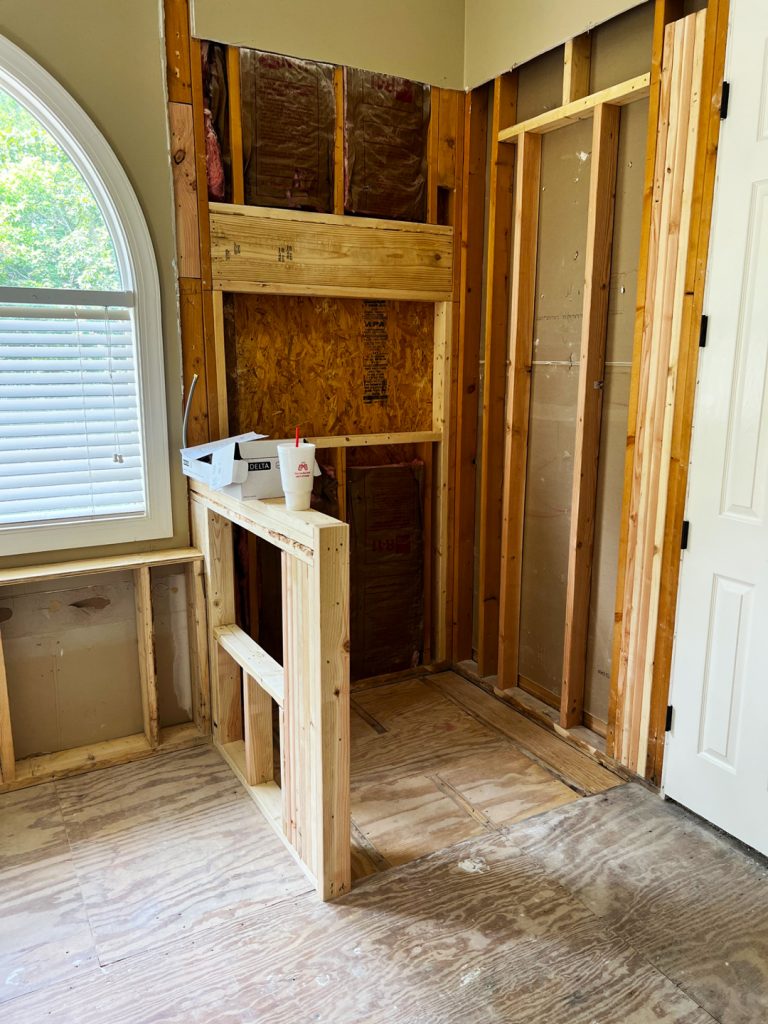 The way Reliable uses the Wedi Shower System typically comes in the form of the curbless shower, a popular design in recent years that Wedi makes into a simple and quick job, with unmatched quality and craftsmanship that lasts for far longer than typical shower remodels.
When it comes to bathroom remodeling, the choice of materials and systems can make all the difference. The Wedi Shower System, backed by the reputation of Wedi and the expertise of Reliable Design-Build-Remodel, offers an exceptional solution for your renovation needs.

Reliable Design-Build-Remodel is a full service general construction firm and remodeling contractor operating in the Birmingham metro and Jefferson and Shelby County areas and surrounding communities, including Birmingham, Helena, Chelsea, Mountain Brook, Hoover, Homewood, Montevallo, Alabaster, Vestavia Hills, and Pelham, with over 30 years of servicing our valued clients. Offering full service suite of general remodeling, design and build services. Our specialties include bathroom remodeling, kitchen remodeling, exterior renovations, interior renovations, painting, and more!
Visit us at reliablerem.com, and like and follow us on Facebook and Instagram!