Upgrading your front door is a savvy home improvement choice that yields numerous benefits, enhancing your home's aesthetics and functionality. To help you out, our kitchen remodeling team at Reliable Design-Build-Remodel discusses five compelling reasons why replacing your front door is a smart investment.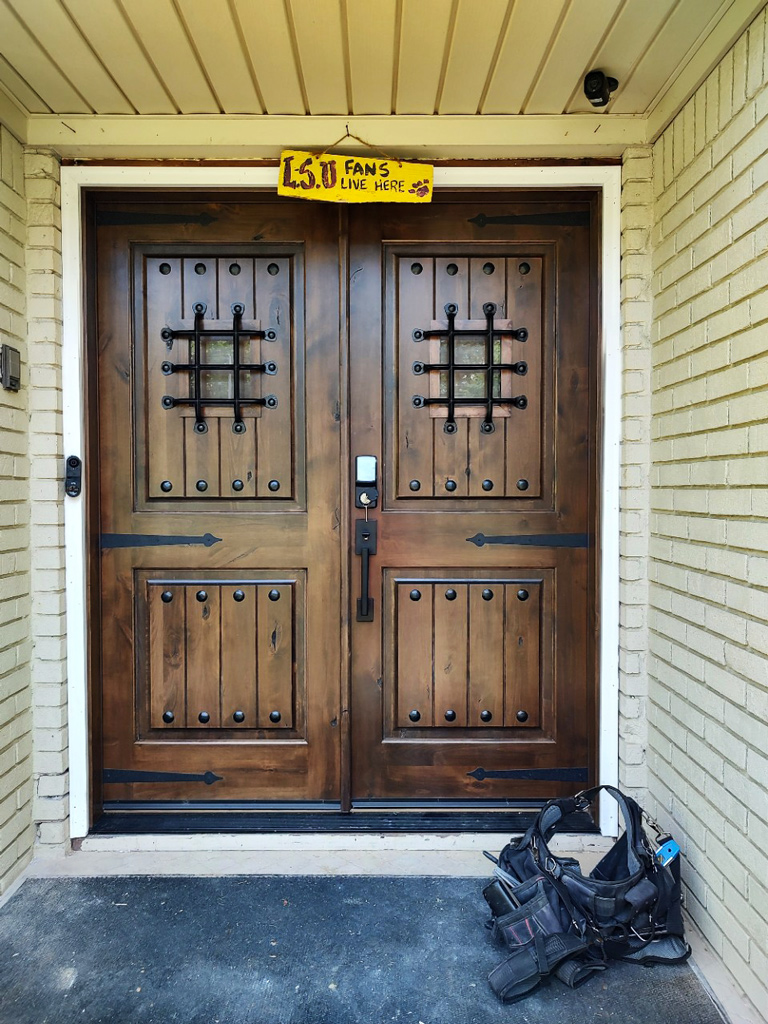 1. Improved Security
A solid and well-constructed front door plays a crucial role in safeguarding your home. Newer doors often come equipped with advanced locking systems and reinforced frames that provide enhanced security against potential intruders. Investing in a sturdy front door can offer you and your family greater peace of mind, knowing that your home is better protected.
2. Energy Efficiency
Older doors can be a source of energy loss due to poor insulation and drafts. Upgrading to a door with modern insulation technology can help maintain a more consistent indoor temperature, reducing the strain on your HVAC system and ultimately lowering your energy bills. Look for doors with ENERGY STAR® certification for optimal energy efficiency.
3. Enhanced Curb Appeal
Your front door serves as a focal point of your home's exterior. Upgrading to a stylish and modern design can instantly elevate your curb appeal, making a positive first impression on visitors and potential buyers. Whether you opt for a vibrant color, sleek hardware, or a distinctive material, a new front door installed by a reliable design and build contractor can transform the overall look of your home.
4. Increased Natural Light
Upgrading to a door with glass panels can introduce more natural light into your entryway. This not only brightens up your space but also helps in reducing the need for artificial lighting during the day.
5. Higher Resale Value
A well-designed and secure front door can significantly enhance the resale value of your property. Potential buyers are likely to appreciate the attention to detail and the added benefits that a new front door brings, such as improved aesthetics, security, and energy efficiency. It can be a valuable selling point that sets your home apart in a competitive real estate market.
Factors to Consider for Door Replacement
Upgrading your front door with a new and better replacement involves taking your home's architectural style, your personal preferences, and the features that matter most to you into account. The material it is made of should complement the overall look of your home while providing the desired level of security and insulation.
We Can Help

Reliable Design-Build-Remodel is a full service general construction firm and remodeling contractor operating in the Birmingham metro and Jefferson and Shelby County areas and surrounding communities, including Birmingham, Helena, Chelsea, Mountain Brook, Hoover, Homewood, Montevallo, Alabaster, Vestavia Hills, and Pelham, with over 30 years of servicing our valued clients. Offering full service suite of general remodeling, design and build services. Our specialties include bathroom remodeling, kitchen remodeling, exterior renovations, interior renovations, painting, and more!
Visit us at reliablerem.com, and like and follow us on Facebook and Instagram!