One of the biggest concerns during a remodel, renovation, repair, or addition is protecting your home from potential damage. At Reliable Design-Build-Remodel, we understand the importance of protecting your home during a home remodeling project in Birmingham, AL, which is why we've put together this guide with a few specific steps homeowners can take to protect their homes from the side effects of a turbulent remodel.
Protect Your Floors and Walls
During a remodel, it's common for floors and walls to get scratched, scuffed, or damaged. To prevent this, homeowners can use a variety of protective materials, including rosin paper, cardboard, and plastic sheeting. Rosin paper is a heavy-duty paper that is designed to protect floors from scratches and dents. Cardboard can be used to protect walls, while plastic sheeting can be used to cover furniture and other items that are at risk of damage.
As for practical applications, consider cutting little squares of material to put under the legs of furniture, as to prevent creating scuffing or permanent marks on vinyl flooring. Be sure to talk with the professionals about the best strategy for your home situation.
Create a Dust Barrier
Dust is a common side effect of a remodel, and in our industry can be anything from drywall silica, lead paint chips, chemical pollutants, insect debris, and other substances that can be harmful to both your home and your health. Take every precaution to prevent dust from spreading throughout your home, homeowners can create a temporary dust barrier using plastic sheeting and painter's tape. The dust barrier should be installed at the entrance to the work area and should be airtight to prevent dust from escaping. If you've hired a professional, it is likely they have more heavy-duty equipment to seal off potentially hazardous particulates from the rest of your home; be sure to communicate your needs before they begin potentially dangerous work. During a home remodeling project in the Birmingham, AL area, furniture and other belongings can be damaged by dust, debris, and other construction materials.
To protect your belongings, you can cover them with plastic sheeting or move them to a safe location outside of the work area. Additionally, homeowners can use furniture pads and blankets to protect their furniture during the moving process.
General Airflow / HEPA Filters
What is a HEPA filter you may ask? A HEPA filter is a high-efficiency particulate air filter that can help remove dust and other airborne particles from the air. Homeowners can use a HEPA filter to improve the air quality in their homes not only in everyday life, but especially during a remodel. HEPA filters can be installed in HVAC systems or used as standalone air purifiers.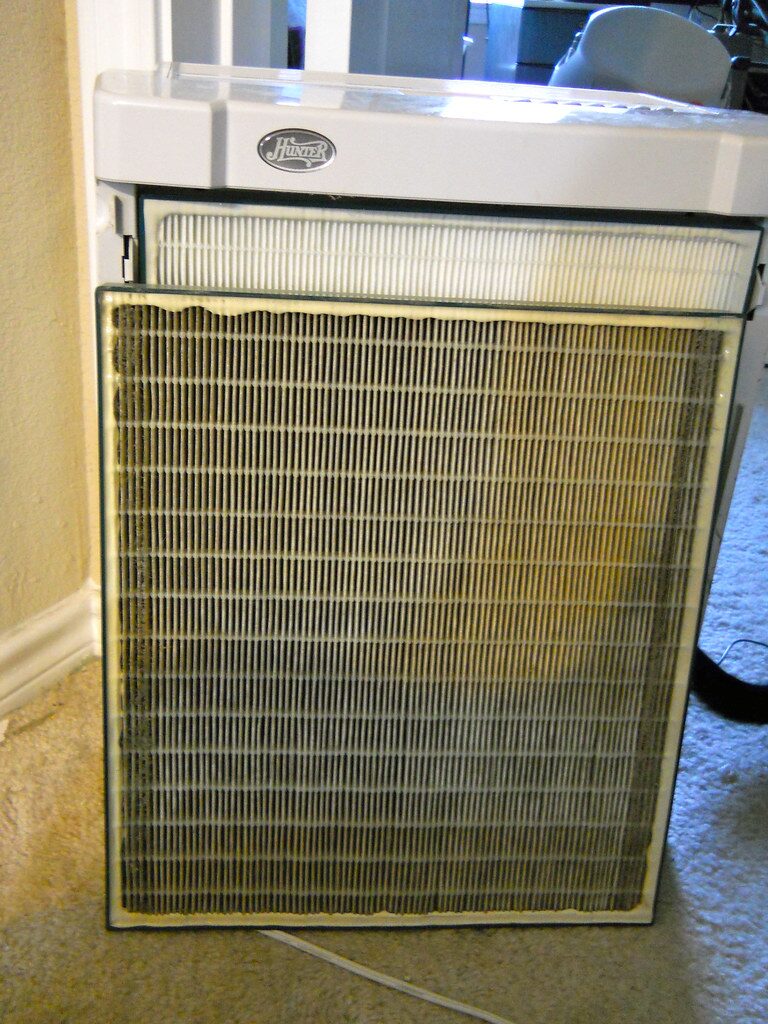 Another great trick is to keep windows open in your home during the renovation process. While shutting down air conditioning might seem to be an uncomfortable price to pay, especially in the summer or winter, it reduces the effective risk of any dust from the work area getting into your home's ventilation system; in combination with dust covers, it's much safer and easier to rely on a good old fashioned cross-breeze to sweep away any harmful particles.
Noise Protection
It's not a secret that remodeling a home can be an unbelievably loud endeavor. The precision tools and equipment used by general contractors and remodelers tend to be extraordinarily, distractingly noisy. Any professional that actually cares about the work they do will take the appropriate steps to reduce any noise they make. If noise is a major concern for you, contact the professional you're working with and ask what the exact steps they'll take are. Depending on the job, contractors and remodelers will sometimes erect temporary barriers to reduce the sonic boom of power drills and band saws, and professionals will always schedule the time of day where the noise will be the least distracting for you and your neighbors.
Work with a Professional Contractor
We cannot stress this enough: working with an actual licensed professional will significantly improve the experience of remodeling, repairing, renovating, and overall protecting your home. As a general rule of thumb, not just in the industry, but generally in life, there is one maxim that people often forget: "you get what you pay for."
A no-name, sketchy contractor only has the concern of money on his mind. While it may be tempting to save money by hiring less people, hiring less-qualified people, or by not hiring anyone at all and DIY-ing the project yourself, it's almost always the better option to hire a professional in order to prevent unanticipated problems and roadblocks. Any professional general contractor or remodeler will tell you that they're not only licensed, have good reviews, and have the experience to do the work; a professional will always, always, always focus on your concerns and well-being first. To truly protect your home, invest in quality, reliable work.
Working with a professional contractor can help ensure that your home, your family, and your health is protected during a remodel. Protecting your home during a remodel is essential to ensure that your home remains in good condition and that your belongings are safe. By following these specific steps, homeowners can protect their floors, walls, furniture, and air quality during a remodel.

Reliable Design-Build-Remodel is a full service general construction firm and remodeling contractor operating in the Birmingham metro and Jefferson and Shelby County areas and surrounding communities, including Birmingham, Helena, Chelsea, Mountain Brook, Hoover, Homewood, Montevallo, Alabaster, Vestavia Hills, and Pelham, with over 30 years of servicing our valued clients. Offering full service suite of general remodeling, design and build services. Our specialties include bathroom remodeling, kitchen remodeling, exterior renovations, interior renovations, painting, and more!
Visit us at reliablerem.com, and like and follow us on Facebook and Instagram!