According to the National Association of Homebuilders, the top two most remodeled areas in a home are the kitchen and bathroom. Most homeowners prioritize these two areas mainly because remodeling them not only increases home value, but also improves comfort and caters to lifestyle needs.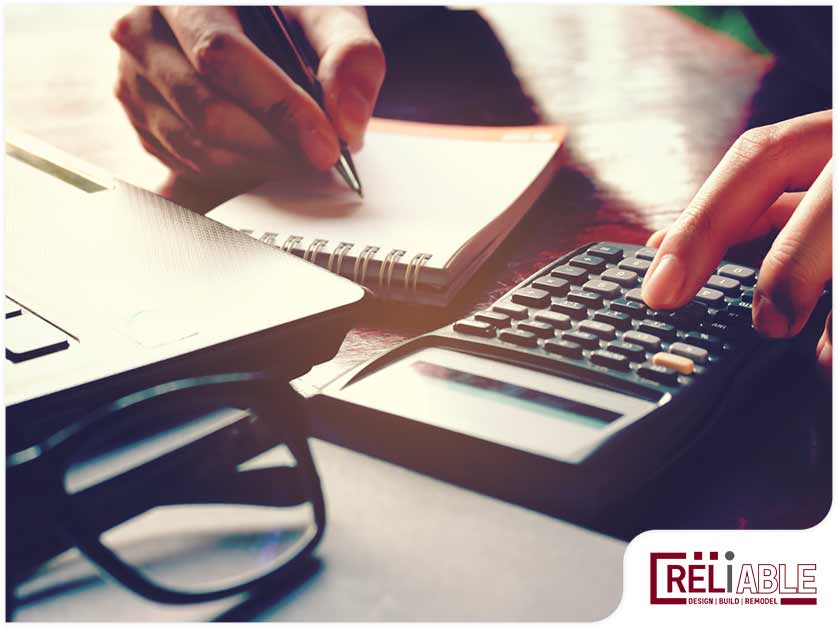 However, it's no secret that both bathroom and kitchen remodel work require a significant investment. In fact, it's easy for costs to spiral out of control. Simple additions here and there can add up. If you're not careful, there's a good chance that you'll spend more than you had intended.
If you're looking to remodel your kitchen or bathroom but are a bit worried about overspending, consider these three tips that can help keep your budget under control.
Tip 1: Hire a reliable home remodeling contractor
When hiring a contractor, make sure you hire one that specializes in home remodeling. The contractor should be highly experienced in both interior and exterior services. Home remodeling contractors will already be familiar with the cost of materials, labor and other related expenses. They can provide you with a more accurate quote for your kitchen or bathroom remodeling project.
Tip 2: Avoid additions as much as possible
The fastest way to lose control over your budget is to add a few items here and there. Small additions often lead to other changes that could cause your expenses to balloon considerably. As much as possible, stick to the plan. If there is something you want to change, make sure you review the cost of the changes before you proceed.
Tip 3: Avoid self-managing the project
You may think you have the necessary skills to oversee the project and save a bit of money on project management. Unless you're an experienced home remodeling contractor, however, it's best to leave this task to the professionals. Keep in mind that one of the objectives of project management is to complete the project on time and under budget. Trying to manage the project yourself might tempt you to tweak the budget on whim.
Remodeling the kitchen or bathroom can be both fun and exciting. However, the key to success lies in the reliability of the home remodeling contractor you select. For over three decades, Reliable Remodeling has helped countless homeowners achieve their remodeling dreams. We specialize in a wide scope of home remodeling tasks that include kitchen and bathroom remodeling and exterior work, such as painting services. We want to help you achieve your dream home, so call us today at (205) 988-9194 for a free estimate. We serve clients in Pelham, AL and other surrounding areas in Alabama.