Entertaining friends and relatives will keep you preoccupied this holiday season. Is your kitchen up to the task? If you are planning a kitchen remodel right now, Reliable Remodeling recommends incorporating these kitchen essentials to make entertaining a bit easier so you can enjoy yourself with your guests.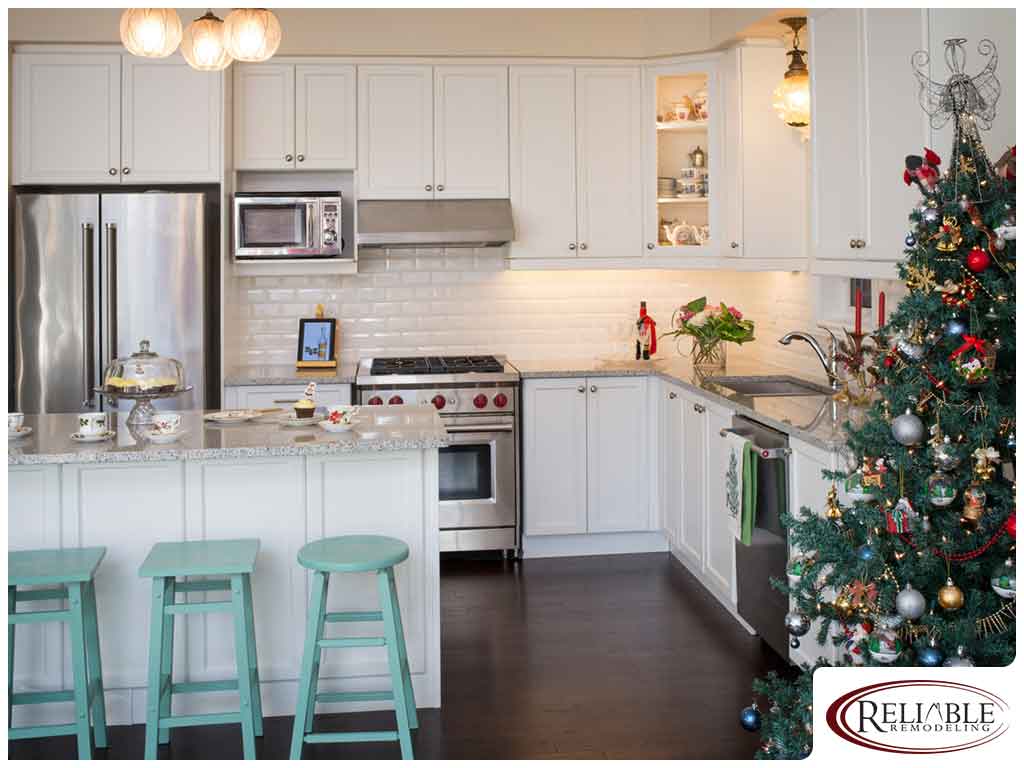 1. Easy-to-clean surfaces 
Scrubbing the countertop is the last thing you will want to do after a night of entertaining. Go for easy-to-clean surfaces like stainless steel, porcelain tiles or engineered stone.
2. Large working space
A large kitchen island can serve as an additional prep space and storage space to boot.
3. A good dishwasher (or two)
A good dishwasher is a must in every entertainer's home. Do yourself a favor and save your sanity. Save water and energy while you're at it too as using the dishwasher is more efficient than hand washing the dishes.
4. Warming drawer
Consider getting a warming drawer if you find yourself always entertaining guests. Keep the food warm while prepping for other food or setting the table.
5. Extra sink
If space and budget allow, provide for an extra sink to allow two persons to work at the same time. Or you can designate one to be used for the food prep and the other for the dishes.
6. Space for your kitchenware and tableware
A butler's pantry is most ideal to keep the extra kitchenware and tableware. If space is an issue, make room for a cabinet in the kitchen or use the storage space in the kitchen island.
7. Cozy ambiance
Put mood lighting or call for painting services to make your wall more inviting.
8. Lots of seating
Make your guests comfortable by providing lots of seating. Put several bar stools by the kitchen island for extra seating aside from the chairs in your dining area.
9. Snack and beverage station
Convert a slim counter or a kitchen trolley into a snack and beverage station so that guests can help themselves while you are still busy prepping. If the budget allows, get an extra fridge.
For all your remodeling needs, you can turn to Reliable Remodeling. We offer both interior and exterior services so there is no need to call a separate contractor. Call us today at (205) 988-9194 or fill out our contact form to set a consultation. We serve clients in Alabama, including Pelham.