Do you have an ongoing home addition project that might carry on into winter and worried how the cold weather will affect it? When your project involves concrete, you must take measures to ensure the proper curing of concrete in cold weather. Failing to do these can make the structure unsafe.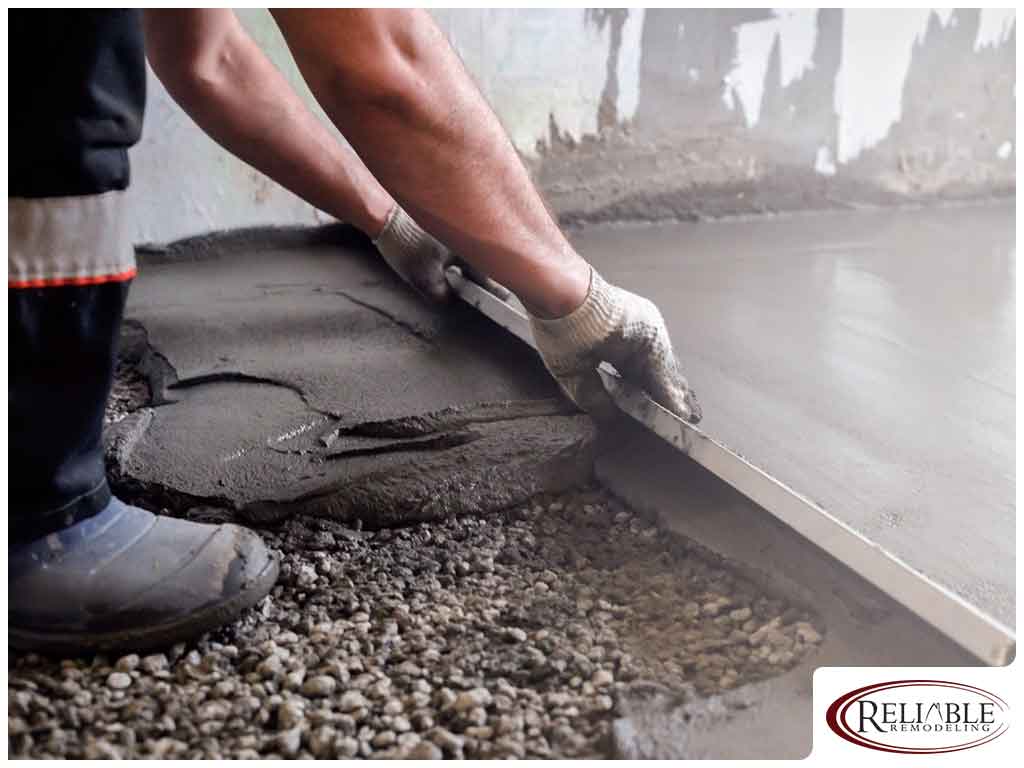 Reliable Remodeling shares the do's and don'ts your contractor must adhere to when working with concrete in the cold weather.
Water and sand/gravel may be preheated prior to mixing with cement to ensure that the proper temperature is present during the pour.

Never pour concrete on frozen ground.
Your remodeling service provider will use heaters to thaw the ground before pouring concrete. Frozen ground can settle when thawed and will likely result in the cracking of the concrete. The fresh concrete closer to the frozen ground will also cure slower and the structure will be undermined.
Prevent the concrete from freezing.
Concrete must be kept at 50 F. A curing blanket will be used to keep the concrete at the optimal curing temperature. Insulation blankets or heated enclosures will also be used to maintain the temperature for three to seven days.
Don't use cold tools and forms, as these can affect the temperature of the concrete that comes in contact.

Wait until all the bleed water has evaporated before finishing.

Sealing must not be done when the temperature is below 50 F. Also, use a sealer that works well in extreme weather.

Use real-time temperature sensors. Proper temperature is crucial to ensure the quality of the concrete, thus real-time temperature sensors are important.
Reliable Remodeling is an all-in-one provider of the high-quality exterior, interior, and painting services. Call us today at (205) 988-9194 or fill out our contact form to set a consultation. We serve clients around Alabama, including Vestavia and Hoover, AL.