There are a variety of factors to consider when selecting the right type of siding for your home remodeling project. In this blog post, we take a quick look at some of the most popular siding profiles to help you make the best decision for your home.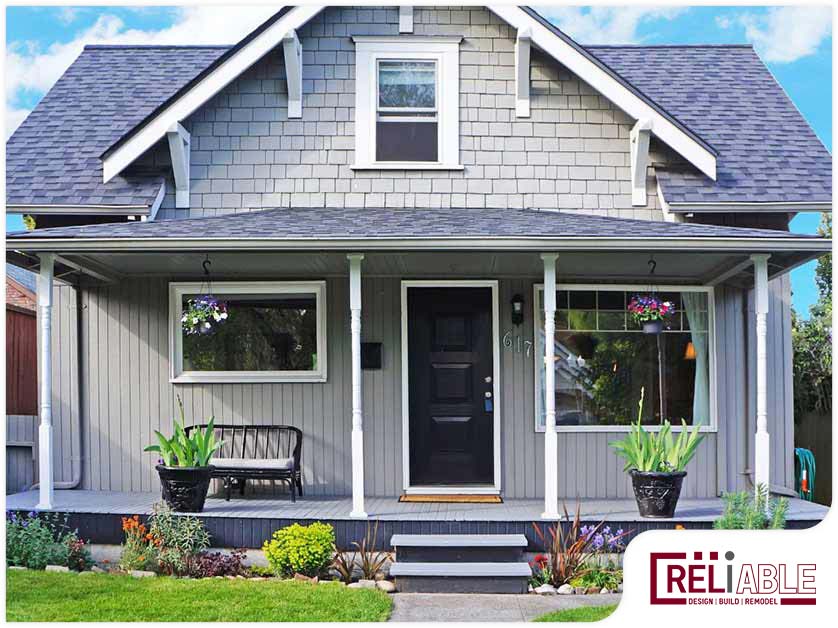 Horizontal Profile
Horizontal siding is the most common option because it gives your home a more traditional look. Its sleek aesthetics can also prevent moisture from rain and snow from entering your home interior.
There are a few different types of siding that provide a horizontal profile:
Lap siding consists of longboards that overlap each other, creating a smooth, layered look.
Beaded siding has a bead attached to the bottom of a horizontal siding board to create texture.
Shiplap has a rabbeted edge that allows the boards to fit snugly together, making it a great option for homes in areas with high winds.
Tongue and groove siding has interlocking edges that make it sturdy and durable.
Vertical Profile
Vertical siding is less common than horizontal siding, but it can give your home a unique look. And due to its lack of crevices or alcoves, it sheds moisture more efficiently. Board and batten siding and panel siding are two common choices for homeowners who want a vertical siding profile:
Board and batten are vertical boards that have raised battens to create shadow lines and visual depth.
Panel siding is similar to lap siding, but the panels are installed vertically instead of horizontally. Panels come in a wide range of materials and aesthetics.
Shake Profile
Shakes have a rough, textured surface that can add visual interest to your home's exterior. They are low-maintenance and have the most variants in terms of design. Here are three of the most popular options:
Hand-split shakes are the most popular type of shake siding because they're easy to install and maintain.
Resawn shakes have a smoother surface that's less likely to warp or crack over time.
Tapersawn shakes have a tapered edge that gives off a timeless look.
Which Siding Profile Is Right for Your Home?
You'll want to choose a material and profile that fits your budget, can withstand our humid Southern climate, and complements the overall look of your home. If you're unsure which siding is right for you, contact a local home improvement contractor to get more information.
In Pelham, AL, you can rely on Reliable Remodeling to help you find the perfect type of siding for your home. We specialize in roofing, home remodeling and exterior living. Call us at (205) 988-9194, or submit an online form to get started on your project!