Local Painting Contractors: Increase Curb Appeal & Protect Your Siding With an Exterior Paint Job
Experienced Provider of Home Improvement Services
While the interior often gets all the love, improving the look of your exterior can improve curb appeal and also potentially increase the overall value of your home. An exterior painting job by a reliable general contractor can dramatically improve your house's appearance. In addition, exterior repairs are often needed as part of an exterior painting project, and Reliable Design-Build-Remodel, as expert local painting contractors, is also happy to provide repair services.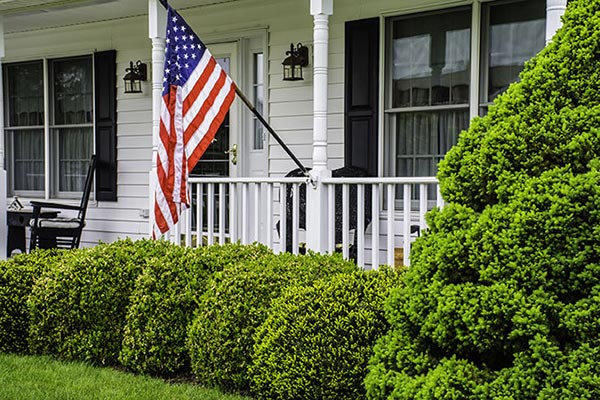 Reliable Design-Build-Remodel is the general contractor that raises the bar when it comes to exterior painting. For decades now, customers have been coming to us for all their home improvement services. Why? Because we always live up to our reputation. We've earned it through the years due to our commitment to our customers as well as our dedication to superior workmanship.
Why Invest in a New Exterior Paint Job
While you might know that a fresh coat of paint can increase your home's curb appeal and value, what you might not realize is that it also gives you a chance to experiment with a new color scheme – creating a fresh look for your home. Other advantages of a new paint job include:
Making needed exterior repairs to prepare your home for a new paint job.
Hiding blemishes, stains and marks on your siding, especially those areas damaged by wear and tear or weather.
Shielding the exterior walls of your home with a new protective coating.
Giving your home a facelift without having to pay for an expensive remodel.
We can discuss your options during our initial consultation.
We Offer Interior Painting Services Too
The Reliable Design-Build-Remodel crew uses proven painting techniques to transform home interiors from drab to fab. We can repaint interior walls, remove wallpaper, texturize and even paint or stain cabinetry. We also paint ceilings and trim to ensure that your entire interior project comes together.
Let's Talk About Your Painting Needs
Reliable Design-Build-Remodel has been in business since 1992. We stand by our pledge to always treat our customers fairly and provide them with products that will last for years to come. We never skimp on materials or workmanship. Our team won't be satisfied with the job until you are! Contact us today by calling (205) 988-9194 or by filling out our online form.