Upgrade Your Bathroom & Create Your Own Luxurious Getaway
Professional, Experienced Bathroom Remodeling Contractors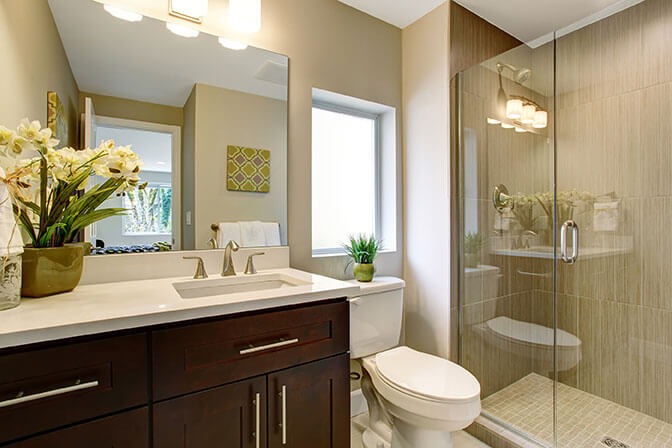 A remodeled bathroom does more than simply make your home look better. It can also increase the overall functionality of one of the most-used rooms in the house. For many people, bath remodeling is one of the top-requested home improvement services – and for good reason. Our bathrooms play a major role in our lives. They are where we get ready for the day and wind down at night.
Yet, when they are not big enough or storage is lacking, these spaces can be very problematic. Bathroom remodeling is more than simply changing a few fixtures or adding cabinets. It's truly an art that involves taking your ideas, incorporating artistic flair and creating a design plan that maximizes the current space.
Reliable Remodeling is one of the few bathroom remodeling contractors in the area with the experience to convert your bathroom from a dull space to an oasis that you will love for years to come.
Our Process
Reliable Remodeling has a dedicated process to help homeowners know what to expect at each phase of the job.
Home estimate: We'll outline the project as well as provide you with a detailed scope of work.
Pre-construction: The Reliable Remodeling team will meet with you and outline a plan of action to achieve your goals.
Execution: As we move through each phase of the project, our team will keep you informed of the progress as well as answer any questions you might have. will treat your home like it's our home.
Contact Reliable Remodeling for a Quote
Not sure if you're ready to dive into a full bathroom remodel? Can't decide if you want to remodel one room in your home or the entire house? The professionals at Reliable Remodeling can assist you with these questions and provide comprehensive home improvement services. Contact us today by calling (205) 988-9194 or by filling out our online form.