The attic is an underutilized space in most homes, but not all attics can be converted into a living space. Read on as the kitchen remodeling contractors at Reliable Remodeling list the qualities your attic needs to be converted into a bedroom or a leisure room.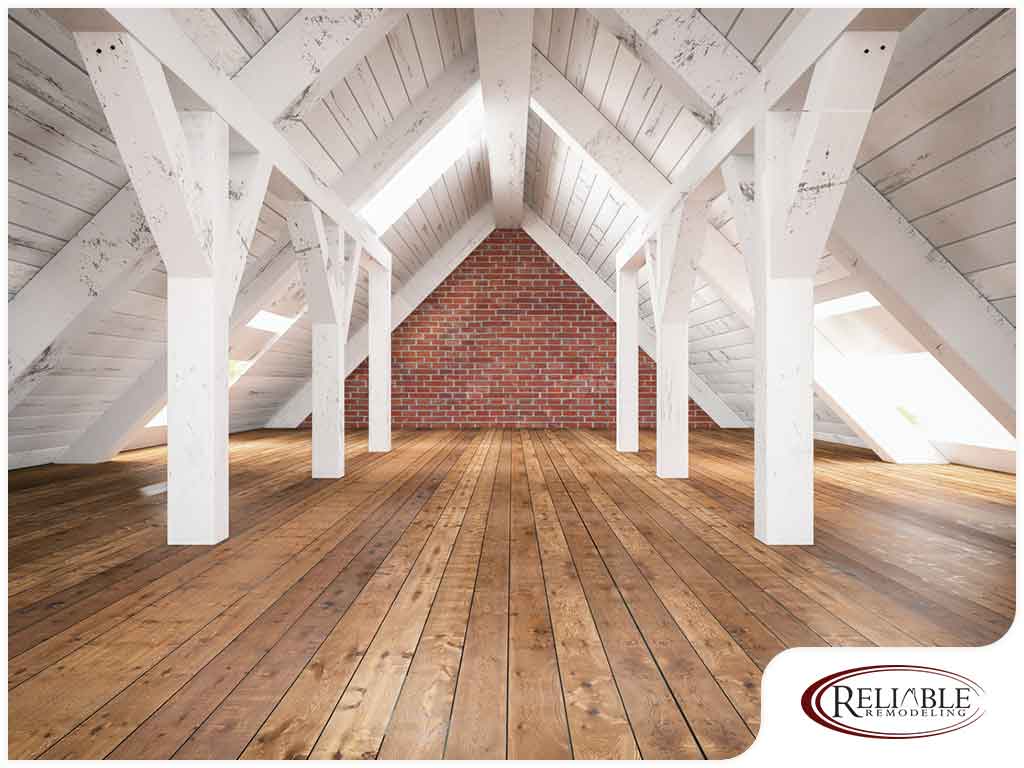 Space
Attics need to have enough room for movement. According to the International Residential Code, the total space in a habitable room needs to be at least 70 square feet. The total space shouldn't be lower than 7 feet in any direction. The same goes for the ceiling height: it has to be 7 feet or more. There is an exception for sloping ceilings, which are common in attics. The ceiling height of some parts of the attic can be lower than 7 feet, provided that at least half of the room meets the minimum height requirements.
Attic Roof Framing 
The roof's frame can give you an idea on whether or not your attic can be converted. Attics under roofs with attic trusses will likely have enough space. These roofs don't need webbing or structural supports underneath, which frees up valuable space. If your roof has webbing underneath, you'll need to rebuild it before you can convert your attic. You can consult an exterior services company to learn more about the implications of doing so.
Access to the Attic 
The staircase leading to the attic must be at least 3 feet wide and have a headroom of a minimum of 6 feet and 8 inches. You'll most likely need to rebuild your staircase, given that most homes don't have code-compliant stairs.
Local Building Codes 
Keep in mind that these are just the general requirements for attics. Your local building authority might have additional requirements. It's best to consult them before planning your project. You can also ask a remodeling contractor about the local building requirements.
Reliable Remodeling, a contractor with more than two decades' worth of experience, offers remodeling and painting services. To request a quote, call us at (205) 710-8250. Or leave us a message on this form. We serve homeowners in Pelham, AL, as well as other areas in Alabama.