Having a gym at home means you don't have to wait to use a piece of equipment or pay for a membership. While this sounds like an exciting project, there are some things you need to consider before you start.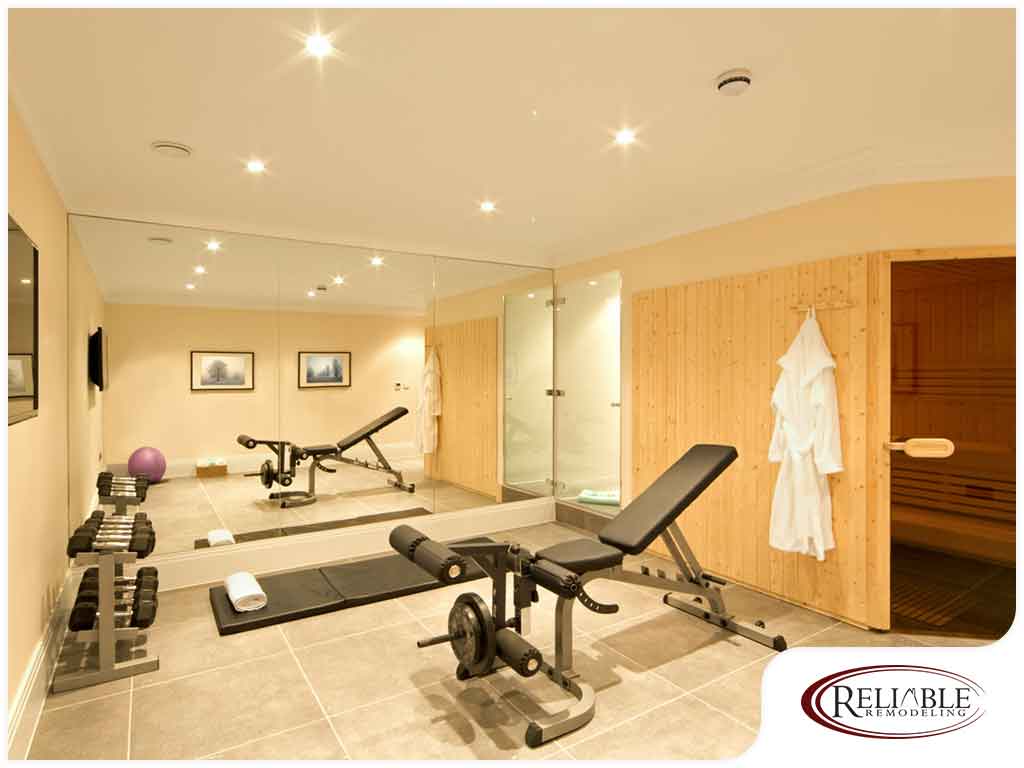 Learn how to design the perfect basement gym from Reliable Remodeling, a leading provider of interior and exterior services.
Ceiling
Keep the height of your basement ceiling in mind when purchasing workout equipment. Most basements have low ceilings, which can be an issue with some machines.
Space
Consider dedicating separate rooms for cardio and weights. You may also remove the walls between the rooms to create one large space. With a large open space, you'll have more options and minimal issues. Large equipment like treadmills takes up a lot of floor space. You can even have a place to do yoga, stretching, and other workouts.
Walls
Bold, bright colors such as golds, oranges or neons can create an energizing effect in the room. Choose softer hues for a yoga or a Pilates room to give the room a soothing feel. For quality interior painting services, you can count on Reliable Remodeling.
Flooring
The most common flooring material in basements is concrete. You add rubber tiles, which is great at absorbing impact and containing sound within the room.
Ventilation
Ceiling fans are ideal if your basement has a high ceiling. You can prevent the musty, sweaty odor that can build up in the gym with proper air circulation.
Mirrors
Mirrors will make your gym look more spacious. It will also brighten the space and allow you to see your form, which can help prevent injuries.
Choose Reliable Remodeling for your basement renovation. We can also help you if you're looking into a bathroom or kitchen remodel. Call us at (205) 710-8250 or fill out our online form to request a quote. We serve homeowners in Pelham, AL, and areas around Alabama.